The Seven Year Slip by Ashley Poston
My rating: 5 of 5 stars

Summary from GoodReads
Sometimes, the worst day of your life happens, and you have to figure out how to live after it.
So Clementine forms a plan to keep her heart safe: stay busy, work hard, find someone decent to love, and try to remember to chase the moon. The last one is silly and obviously metaphorical, but her aunt always told her that you needed at least one big dream to keep going. And for the last year, that plan has gone off without a hitch. Mostly. The love part is hard because she doesn't want to get too close to anyone—she isn't sure her heart can take it.
And then she finds a strange man standing in the kitchen of her late aunt's apartment. A man with kind eyes and a Southern drawl and a taste for lemon pies. The kind of man that, before it all, she would've fallen head-over-heels for. And she might again.
Except, he exists in the past. Seven years ago, to be exact. And she, quite literally, lives seven years in his future.
Her aunt always said the apartment was a pinch in time, a place where moments blended together like watercolors. And Clementine knows that if she lets her heart fall, she'll be doomed.
After all, love is never a matter of time—but a matter of timing.
An overworked book publicist with a perfectly planned future hits a snag when she falls in love with her temporary roommate…only to discover he lives seven years in the past, in this witty and wise new novel from the New York Times bestselling author of The Dead Romantics.
BUY ON
Well, here I am trying to also find a way to describe this small gem of a book. I knew Ashley set the bar high with her previous book "Dead Romantics" but in this one, I feel like she took our feelings wrapped them up beautifully in a package...and threw in the ocean.
The Seven Year Slip can be dubbed also as "The Lake House" meets "When Harry met Sally" (at least the idea of the movie for me).
Clementine is a workaholic who inherits an apartment from her deceased aunt. Drawn with grief and a sense of loss, she tries to tentatively move and settle in her apartment, only to discover a strange man living already there. Iwan is an aspiring chef who wants to make a life for himself in New York, and he is as surprised as Clementine is. Soon she discovers that the house connects them across time, as Iwan lives in the past and she in his future; a gap of seven years between them.
As Clementine tries to connect the dots between past and present she slowly falls for Iwan...but she may fall in love with I'm again and discover more things about herself, as she deals with her grief.
I devoured this book in one day. I had some recurring fear that something may happen like it did in the movie "The Lake House" but this book was so much different yet so beautifully written. Clementine is a character who feels realistic and grounded in her doubts and dreams that she feels left behind. I enjoyed her growth in the book, as she navigated between his past and her present through the time slips in the apartment.
Which I seriously believe Doctor Who would be delighted to investigate too lol.
Iwan was also a nice surprise; I adored his heartfelt and slightly innocent nature as he also matured through his interaction with Clementine. Not to mention I love lemon pie too so I now want someone to feed me lemon pie...pretty please?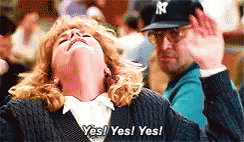 Overall, this was yet another amazing read by Ashley Poston. I enjoy the direction her books have taken as of late and I can not wait to read more by her!
About the author:
Ashley Poston
is the New York Times and USA Today best-selling author of The Dead Romantics.
After graduating from the University of South Carolina with a bachelor's in English, she spent the last decade working in the publishing industry before deciding to pursue writing full-time.
When not writing, she likes trying various arts and crafts (she's currently addicted to building miniature rooms) and taking long walks as an excuse to listen to Dungeons & Dragons podcasts. She bides her time between South Carolina and New York, and all the bookstores between.