Kingdom of Ash by Sarah J. Maas
My rating: 5 of 5 stars
summary from GoodReads
Years in the making, Sarah J. Maas's #1 New York Times bestselling Throne of Glass series draws to an epic, unforgettable conclusion. Aelin Galathynius's journey from slave to king's assassin to the queen of a once-great kingdom reaches its heart-rending finale as war erupts across her world. . .

Aelin has risked everything to save her people―but at a tremendous cost. Locked within an iron coffin by the Queen of the Fae, Aelin must draw upon her fiery will as she endures months of torture. Aware that yielding to Maeve will doom those she loves keeps her from breaking, though her resolve begins to unravel with each passing day…

With Aelin captured, Aedion and Lysandra remain the last line of defense to protect Terrasen from utter destruction. Yet they soon realize that the many allies they've gathered to battle Erawan's hordes might not be enough to save them. Scattered across the continent and racing against time, Chaol, Manon, and Dorian are forced to forge their own paths to meet their fates. Hanging in the balance is any hope of salvation―and a better world.

And across the sea, his companions unwavering beside him, Rowan hunts to find his captured wife and queen―before she is lost to him forever.

As the threads of fate weave together at last, all must fight, if they are to have a chance at a future. Some bonds will grow even deeper, while others will be severed forever in the explosive final chapter of the Throne of Glass series.
BUY ON
THIS REVIEW CONTAINS SPOILERS! PROCEED WITH CAUTION!
This may be the only time I am going to break from my NO-SPOILERS policy and write this review. Ok, I will not spoil EVERYTHING, but there were some parts in this monster of 998 PAGES that I want to mention.
Our book begins with my Rowan searching Aelin along with Elide, Lorcan, and Gavriel through the known world trying to find out where Queen Bitch Maeve has imprisoned her. Desperation and lots of emotions thicken every page as the struggle becomes real and the danger which has surrounded the whole of Erilea is devastating.
At the same time we have three different settings; Manon, the Thirteen and Dorian search for the other witches and the final Wyrdkey. Chaol with Yrene and the royal family of the Khaganate arrive in Erilea and finally, Aedion, Lyssandra, and the Bane fight their way in order to keep Terrasen alive.
The plots don't let anything go smoothly. You can see the tensions between everyone, how Dorian struggles with his humanity and identity crisis, how Manon has to reconcile with the fact that she is half Ironteeth-half Crochan witch and also that they are both so stubborn that...it turns them on. I enjoyed very much some scenes where Dorian has acquired shifter magic and turns himself into a woman.
And he thinks of going to masturbate in order to see how everything works... LOL
On the other hand, Chaol and Yrene along with Sartaq and Nesryn arrive at Anielle, Chaol's home hoping to make their landing successful and cross to Terrasen. Yrene is a joy; a wonderful character whom I loved from the moment I read about her in Tower of Dawn. She has humor, empathy, lots of patience and her love for Chaol is precious. Both she and Chaol were a delight to read. The same goes too for Sartaq and Nesryn. I loved the ruks, the giant eagles (I WANT ONE TOO!) and the fighting scenes were movie-worthy.
Now Aedion and Lyssandra? Here I had some objections. While through the whole book the other characters did progress and fought their way towards Terrasen, Aedion, Lyssandra, Evangeline EVEN FLEETFOOT, were stuck in the north where winter was brutal and the fighting even more. I didn't like Aedion's behavior towards Lyssandra. He was stupid and broke his promise he had made to her in Empire of Storms. Why did he have to see her fighting in THAT SCENE in order to realize that he still loved her?
As for the Rowan gang; that part of the story was also a rollercoaster of emotions. From Rowan who was trying to sense his mate to Lorcan and Elide. From all the couples I enjoyed most in this book, apart from Chaol and Yrene, Lorcan and Elide were my favorite. Because not only do they try to forgive each other, but also come in terms with the fact that Elide will grow old and die one day while Lorcan will still be alive.
When they finally save Aelin and Fenrys, who both suffer from MAJOR PTSD, they will also try to find their way to Terrasen. Honestly, the torture which is described is brutal and the worst part is that Maeve and Cairn made Aelin forget everything. She'd wake not remembering what exactly had happened or she felt like she had gone through a nightmare.
Also, the battle of Anniele was one of the best in the book, especially those pages with Elide riding through the battlefield. THAT WAS AMAZING AND MY POOR HEART COULDN'T TAKE IT!
By the time the second part of the book comes, I have suffered through farewells, steamy scenes, witty humor and so much fighting I am crying by that point.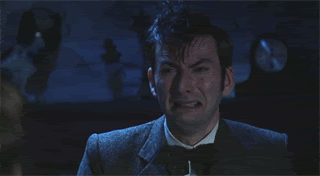 Dorian begins his lonely journey heading to storm the castle. I had many LOTR flashbacks by this point, which made me scared for him. He truly was like Sam going to save Frodo all on his own.
If Sam had magic and a tiny alpha-streak that is....
Those chapters were terrifying and the part where he brings everything down? EPIC!!!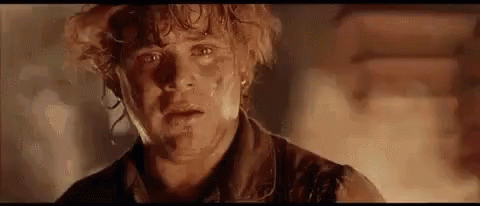 And while the book moved between Manon, Aelin and Lyssandra, I came to appreciate the Crochan witches, how amazing Abraxos was and the fighting between the witches. Asterin was amazing as always.
Two more points toward the end I have to mention. When the time for Lock came and Yrene's battle.
For the Lock, I'll just say that those gods deserved what they got because they were pricks. Also about what followed next allow me to rave a little:
PAGE 800
PAGE 800
PAGE 800
PAGE 800
PAGE 800
PAGE 800
PAGE 800
*pterodactyl screaming*
I honestly spent twenty minutes staring at the void, smiling like a lunatic because my fandom/canon self was SO HAPPY!
*deep breaths*
The final scenes of the book were glorious albeit with a hint of desperation. I didn't like what happened, those who died and how close came for Aedion and Lyssandra to die too. The final battle was epic with Yrene mostly in the center as she fought too. Honestly, by this point of the book, I was rooting more for everyone else to survive, knowing that Rowan and Aelin would make it.
The ending was bittersweet, funny and heart-breaking. Because despite everything, this was a series that made me love YA. From 2014 when I first began reading the books, I was swept away from the characters and the world. Also, knowing that there will be a companion, World of Throne of Glass, coming out in 2019 will rekindle my love for the series. In a way, most of these amazing characters got their HEA, with the struggle, tears and blood that came with it.
I will always love this series, no matter what happens in the upcoming tv-series.
About the author:
Sarah J. Maas is the New York Times and USA Today bestselling author of the Throne of Glass series (Queen of Shadows, Book 4, will be out in September 2015), as well as the A Court of Thorns and Roses series (out 5/5/15).
Sarah lives in Bucks County, PA, and over the years, she has developed an unhealthy appreciation for Disney movies and bad pop music. She adores fairy tales and ballet, drinks too much tea, and watches an ungodly amount of TV. When she's not busy writing, she can be found exploring the historic and beautiful Pennsylvania countryside with her husband and canine companion.