Rebel Rose by Emma Theriault
My rating: 5 of 5 stars

Summary from GoodReads
Happily ever after is only the beginning as Belle takes on the responsibility of becoming queen and learns to balance duty, love, and sacrifice, all while navigating dark political intrigue—and a touch of magic.

It's 1789 and France is on the brink of revolution. Belle has finally broken the Enchantress's curse, restoring the Beast to his human form and bringing life back to their castle in the province of Aveyon. But in Paris, the fires of change are burning, and it's only a matter of time before the rebellion arrives on their doorstep.

Not so very long ago, Belle dreamed of leaving her provincial home for a life of adventure. But now she finds herself living in a palace, torn between her past as a commoner, and her future as royalty. While Belle grapples with her newfound position, there are those who would do anything to keep her from power.

When she stumbles across a magic mirror that holds a dire warning, Belle wants nothing more than to ignore the mysterious voice calling her to accept a crown she never desired. But violent factions of the revolution may already be lurking within her own castle, and doing nothing would endanger everything she holds dear. With the fate of her country, her love, and her life at stake, Belle must decide if she is ready to embrace her own strength--and the magic that ties her to so many female rulers before her--to become the queen she is meant to be.

Rebel Rose is the first in the Queen's Council series, an empowering fairy tale reimagining of the Disney Princesses-and the real history behind their stories-like you've never seen before.
PRE-ORDER ON
I received an e-ARC from Edelweiss and Disney Hyperion in exchange for an honest review.

There is nothing more beautiful that going back into the world of Beauty and the Beast! As a fan who actually worships anything inspired by the tale as old as time, this book was an amazing surprise! Not only because it hit me in the memory lane with the descriptions, the characters and the historical setting but also because it was a testament on what happened to Belle after the curse was broken.

Sure we were left in that amazing dancing scene at the end of the animated movie but it was the after that became the true challenge. Born a commoner and thrust into the French higher society as a princess of the principality where Beast's castle was, Belle has to balance between the new duties and also her love for her older life.


When she and Lio (Beast by the way whose name was a very clever combination), travel to Paris in order to meet with the French King, they will find themselves in the midst of the beginnings of the French Revolution and political plots that may threaten to tear them apart.

I enjoyed also the slight appearance of magic and some scenes were very well written. I felt that the book was centered around both Belle and Lio but towards the end it made Belle the one who used her own wit and brain to solve this mystery.

Additionally, the book also deals with the trauma after the curse. Mrs Potts, Lumiere in his carefree fashion even Cogsworth have the emotional trauma of the years they lived in the curse, so yes I really appreciated this aspect of the side characters too.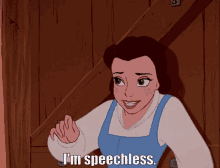 There were both old and new characters appearing and Bastien was also one of them. I didn't trust that guy from page one.

Overall this was a very powerful beginning in this series and I am very excited to see which princess will be next! Personally, I am rooting for Cinderella.

Also? The marriage proposal scene? *chef's kiss* epic!

About the author:
Emma Theriault was born and raised in Ottawa, the capital city of Canada, and thus has a penchant for gothic revival architecture and a constant craving for Beavertails. She has been everything from an enthusiastic bookseller (who once sold a book to Prime Minister Trudeau) to a purveyor of whitewater rafting adventures in the Interior of British Columbia. When not writing books about curses and blood magic, she can be found eating burritos, hiking with her boyfriend or cuddling with her cats, Gatsby and Harriet.