Knockout by
Sarah MacLean
My rating:
5 of 5 stars
New York Times
bestselling author Sarah MacLean returns with the next Hell's Belles novel about a chaotic bluestocking and the buttoned-up detective enlisted to keep her out of trouble (spoiler: She
is
the trouble).
With her headful of wild curls and wilder ideas and an unabashed love of experiments and explosives, society has labeled Lady Imogen Loveless
peculiar
…and doesn't know she's one of the Hell's Belles—a group of vigilantes operating outside the notice of most of London.
Thomas Peck is not most of London. The brilliant detective fought his way off the streets and into a promising career through sheer force of will and a keen ability to see things others miss, like the fact that Imogen isn't peculiar…she's
pandemonium
. If you ask him, she requires a keeper. When her powerful family discovers her late-night activities, they couldn't agree more…and they know just the man for the task.
Thomas wants nothing to do with guarding Imogen. He is a grown man with a proper job and no time for the lady's incendiary chaos, no matter how lushly it is packaged. But some assignments are too explosive to pass up, and the gruff detective is soon caught up in Imogen's world, full of her bold smiles and burning secrets…and a fiery passion that threatens to consume them both.
BUY ON
Oh boy, how can I formulate a review that can encompass all my feelings for these characters, the couple featured in a series which, in the time this review is written, I consider to be the best Sarah has written so far, AND not spoiler anything?
*internal screaming*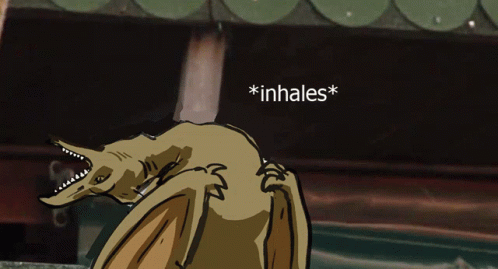 Ok then. Knockout follows Imogen Loveless the scientist, explosions megamind and one of Hell's Belles as she investigates along with her friends a series of mysterious explosions across London. As Imogen and her investigation slowly gather dangerous attention, she comes across again with Investigator Thomas Peck. Who has a good head on his shoulders and quite an inquisitive mind; Thomas knows something is afoot and he can not stop by being both aggravated and fascinated with Imogen and her character.
Yet knowing how difficult it would be for him to be with her due to his social station and his past, he tries to get closer to her in other ways. Not that Imogen minds or doesn't try to make fun of him. But she also has her own insecurities, stemming from quite a troubled past.
Plot aside, what drew me most in this book was character development. We have two people who have their own history and despite this social structure they try to bridge said gap. The most reluctant here is Thomas and you'll have to read the book to find out why.
Imogen on the other hand, my lovely Sagittarius (I got confirmation by Sarah Maclean herself), she is the one I mostly relate to. She is bring and smart and does not want to conform to the roles of a female of the 19th century, she wants science and studies and explosions but also she wants to feel desired and loved and respected for who she truly is and not what her title and status makes her to be. She feels insecure about her weight and body, about what others may think of her, despite being surrounded by her group of friends who would move sky and earth for her. That is why she struck so much to me because there are times I feel the same, just like her.
The romance was off the rails, like a perfect book by Sarah, the dialogue between Imogen and Thomas was hilarious, yet the beauty of this romance was how Thomas loves her for exactly who she is: explosions and all.
(Klee is a character from the game Genshin Impact)
Also, we did have some cameos with a couple of my other one favorite book by Sarah! Henrietta and Whit my beautiful ones!
This was the best book of the series from me, but seeing how that final scene of the book opens the possibility for the next member of Hell's Belles, I can not wait to see what Sarah will have in store for us!
About the author:
New York Times,
Washington Post & USA Today bestseller
Sarah MacLean is the author of historical romance novels. Translated into more than twenty-five languages, the books that make up "The MacLeaniverse" are beloved by readers worldwide.
In addition to her novels, Sarah is a leading advocate for the romance genre, speaking widely on its place as a feminist text and a cultural bellwether. A columnist for the New York Times, the Washington Post and Bustle, she is the co-host of the weekly romance podcast, Fated Mates. Her work in support of romance and those who read it earned her a place on Jezebel.com's Sheroes list and led Entertainment Weekly to call her "the elegantly fuming, utterly intoxicating queen of historical romance."
Sarah is a graduate of Smith College & Harvard University. She lives in New York City.