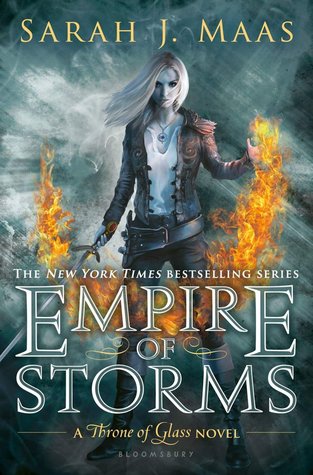 Empire of Storms by Sarah J. Maas
My rating: 5 of 5 stars
Summary from GoodReads
The long path to the throne has only just begun for Aelin Galathynius. Loyalties have been broken and bought, friends have been lost and gained, and those who possess magic find themselves at odds with those who don't.

As the kingdoms of Erilea fracture around her, enemies must become allies if Aelin is to keep those she loves from falling to the dark forces poised to claim her world. With war looming on all horizons, the only chance for salvation lies in a desperate quest that may mark the end of everything Aelin holds dear.

Aelin's journey from assassin to queen has entranced millions across the globe, and this fifth installment will leave fans breathless. Will Aelin succeed in keeping her world from splintering, or will it all come crashing down?
BUY ON
While I took my time reading one of the most anticipating sequels of 2016, I did the mistake of reading it at the same time with "Crooked Kingdom". If you've read the sequel of Leigh Bardugo's duology, then you know why I was just a puddle of tears by the end of "Empire of Storms".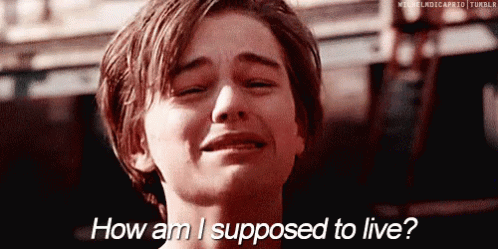 Our story continues from where we were left after the events of "Queen of Shadows". Aelin and gang have finally reached Terrasen, Dorian has a crumbling kingdom in his hands, Manon and the Witches are still relucant to follow their Matron's orders and a young woman named Elide has escaped Morath and someone is following her...
The best part of this book was the alternative POVs. We jump from each character to the other, from each shocking relevation to the next and there is no time to stop either laughing or crying! There was a particular scene with Manon and Asterin that had me sobbing over the book!
My poor ships! I really don't know from where to begin! Aelin and Rowan, Aedion and Lyssandra, Dorian and Manon and of course the one ship I know that sunk before it even sailed!
The book is filled with many fights which actually gave me vibes from "Pirates of Carribean" and "Lord of the Rings" and while there was not much speed in the plot there were many character arcs that were developed nicely and in many cases in a heartbreaking way.
The ending was horrible! How can I wait until 2017 to see the ending? Do I want to read the ending? No matter what happens, I hope all my ship will sail and find some peace finally! ;)
And don't miss the rest books of the series!
(click the covers)
About the author:
Sarah J. Maas is the New York Times and USA Today bestselling author of the Throne of Glass series (Queen of Shadows, Book 4, will be out in September 2015), as well as the A Court of Thorns and Roses series (out 5/5/15).
Sarah lives in Bucks County, PA, and over the years, she has developed an unhealthy appreciation for Disney movies and bad pop music. She adores fairy tales and ballet, drinks too much tea, and watches an ungodly amount of TV. When she's not busy writing, she can be found exploring the historic and beautiful Pennsylvania countryside with her husband and canine companion