A ​Court of Silver Flames by Sarah J. Maas
My rating: 5 of 5 stars

Summary from GoodReads
Nesta Archeron has always been prickly-proud, swift to anger, and slow to forgive. And ever since being forced into the Cauldron and becoming High Fae against her will, she's struggled to find a place for herself within the strange, deadly world she inhabits. Worse, she can't seem to move past the horrors of the war with Hybern and all she lost in it.

The one person who ignites her temper more than any other is Cassian, the battle-scarred warrior whose position in Rhysand and Feyre's Night Court keeps him constantly in Nesta's orbit. But her temper isn't the only thing Cassian ignites. The fire between them is undeniable, and only burns hotter as they are forced into close quarters with each other.

Meanwhile, the treacherous human queens who returned to the Continent during the last war have forged a dangerous new alliance, threatening the fragile peace that has settled over the realms. And the key to halting them might very well rely on Cassian and Nesta facing their haunting pasts.

Against the sweeping backdrop of a world seared by war and plagued with uncertainty, Nesta and Cassian battle monsters from within and without as they search for acceptance-and healing-in each other's arms.
BUY ON
Three years....I feel like I never left this world, this wild, magical, scary as hell, amazing world where Fae and humans and all in between coming together in this explosive world-building. And not to mention that finally, FINALLY we got Nesta's story! After that ending in ACOFAS with Cassian heart-broken and Nesta spiraling down towards the emotional bottom of the well, well it was high time we got their story!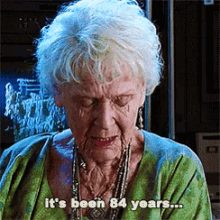 (also this is me trying not to spoiler anything, so you are safe in this review...mostly :P)

And so we begin with Nesta, brimming with self0hate and loathing, guilt and depression being called upon by Feyre and Rhysand. She is to be put into...a kind of training program so they can pull her out from the mess she has put herself to. With Cassian to training her and Azriel being their chaperone

*insert manic laughing or Azriel being a chaperone*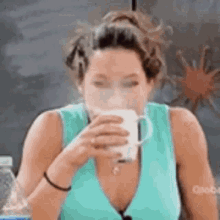 They move to the House of Wind which also houses in the underground the huge library which rivals only Belle's and where also it's a safe haven for women abused and scarred. And as we move through Nesta and her attempts to overcome her depression major PTSD and how to become stronger and come to terms with her powers, I have to say that I never expected to like her as a character.

I was shocked by her strength, I applauded her as Nesta became stronger, found her footing, and also matched Cassian as they were made for each other. And Cassian? Boy, I loved him; he outshone any other character from the Inner Circle even those idiots who called him 'brute'. He is by far the most worthy, honorable, witty, funny male I have ever read.

Yes he had his issues, his fears, his tragic past, but he became stronger and his patience with Nesta and how he also helped her as she planned to also guide the priestesses too to become stronger made me tear up.

On the other hand, as part of the plot, I liked how Sarah expanded her world. We learned of gods older than time, of the Dead Trove, Kochei, the Fae sorcerer who has Vassa under his spell, and how the Queens come to this, as war is brewing. I never felt disconnected with both the character development, the plot, and the pacing, despite the book's size.

I waited 3 years. I damn well deserved this mammoth of a book.

The smut? FILTHY HOT. This is NOT A YOUNG ADULT. IT'S AN ADULT BOOK. Get it in your head. And it is a far evolution since Throne of Glass series which also shows how much Sarah's writing has evolved and I loved it very much.

Some may have expressed bad opinions about Feysand. Well I didn't like how Rhys was rude to Nesta as he never liked her to start with and even Feyre may have seemed a little too harsh, but for me the one character I found myself disliking was Elain. She was always in the background, content to fix gardens and pretend that everything is alright, while she didn't support Nesta, at least as much as Feyre tried to do, even with sending her to the House.

I have no idea how she will be redeemed because it seems that Elain simply tags along with Lucien, who is her mate, and also Azriel. And personally, Azriel deserves much better.

What I really loved though was the power of friendship Nesta develops with Gwyn and Emerie. Those three with their stories and experiences and strength are the true examples of love between friends. Especially with what happens towards the end of the book, which was glorious.

Also about what happens with Nesta and her powers, some may disagree and say that Nesta shouldn't have done what she did. For me, that was the best way to show that she truly loved her sister, and also having so many powers would put a target in her back, far deadly than any Fae or sorcerer. She still has powers I believe at least not to the extent of what she was capable of.

For me the true sneaky one is Elain; she hides her powers far better and I think that she will play a vital role in the next books...I sincerely hope she gets also a nice slap by someone.

Overall, this book was glorious. I don't know how much we'll wait for the next book, hopefully not 3 years, though there are rumors in the blogsphere about a novella coming out this year. I definitely going to re-read this and listen to the audiobook. And if you haven't read ACOTAR in general yet, please do.
About the author:
Sarah J. Maas is the #1 New York Times and internationally bestselling author of the Crescent City, A Court of Thorns and Roses, and the Throne of Glass series. Her books have sold more than twelve million copies and are published in thirty-seven languages.
A New York native, Sarah lives in Philadelphia with her husband, son, and dog.
To find out more, visit sarahjmaas.com or follow @therealsjmaas on Instagram.