Ruin of Stars by Linsey Miller
My rating: 5 of 5 stars
Summary from Goodreads
As Opal, Sal finally has the power, prestige, and most importantly the ability to hunt the lords who killed their family. But Sal has to figure out who the culprits are before putting them down. Which means trying to ignore the fact that Elise is being kept a virtual prisoner, and that the queen may have ulterior motives.
And the tales coming out of north are baffling. Talk of dark spirits, missing children, and magic abound. As Sal heads north toward their ruined homeland and the lords who destroyed everything, they learn secrets and truths that can't be ignored.
PRE-ORDER ON
I received an e-ARC from Edelweiss in exchange for an honest review.
The action-packed ending to this duology had everything I love in a good fantasy; amazing characters, mysteries unveiled the wonderful Sal to root for and a finale which I didn't expect, yet I loved all the same.
With Sal trying to find the rest of the conspirators who want to destroy the Queen and hell-bent over revenge, they will have to deal with more than just their torturous past. Apart from Sal, Maud and Emerald were also my favorite characters and I can't wait for you to read this sequel too! I won't spoil much but you really have to read this one! And if you haven't even read the first book, do so!
About the author:
A wayward biology student from Arkansas, Linsey has previously worked as a crime lab intern, neuroscience lab assistant, and pharmacy technician. Her debut novel MASK OF SHADOWS is the first in a fantasy duology coming in September 2017 from Sourcebooks Fire. She can be found writing about science and magic anywhere there is coffee.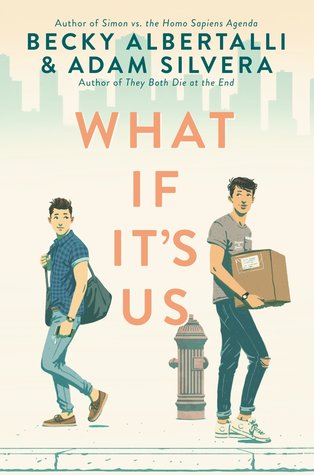 What If It's Us by Becky Albertalli
My rating: 5 of 5 stars
Summary from GoodReads
Arthur is only in New York for the summer, but if Broadway has taught him anything, it's that the universe can deliver a showstopping romance when you least expect it.

Ben thinks the universe needs to mind its business. If the universe had his back, he wouldn't be on his way to the post office carrying a box of his ex-boyfriend's things.

But when Arthur and Ben meet-cute at the post office, what exactly does the universe have in store for them?

Maybe nothing. After all, they get separated.

Maybe everything. After all, they get reunited.

But what if they can't quite nail a first date . . . or a second first date . . . or a third?

What if Arthur tries too hard to make it work . . . and Ben doesn't try hard enough?

What if life really isn't like a Broadway play?

But what if it is?
PRE-ORDER ON
I received an e-ARC from Edelweiss in exchange for an honest review.
This adorable, bittersweet, heartbreaking book was one of my best May reads! Having both my favorite authors writing together, adding their amazing skill to make you both laugh and cry at the same time is worth noticing!
Arthur's and Ben's story is so beautiful and from a point on sad to the point of making me scream at my phone to "KISS ALREADY"! With New York as the background and with a cast of secondary characters who also added a nice touch of emotion to the story, this book will pull on your heartstrings....and then proceed on tearing them into tiny pieces.
About the authors: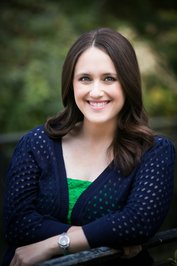 Becky Albertalli is the author of the acclaimed novels Simon vs. the Homo Sapiens Agenda (film: Love, Simon), The Upside of Unrequited, and Leah on the Offbeat. She is also the co-author of What If It's Us with Adam Silvera. A former clinical psychologist who specialized in working with children and teens, Becky lives with her family in Atlanta. You can visit her online at
www.beckyalbertalli.com
.
Adam Silvera is the
New York Times
bestselling author of
More Happy Than Not, History Is All You Left Me,
and
They Both Die at the End
. His next book
What If It's Us
is co-written by Becky Albertalli (
Simon vs. the Homo Sapiens Agenda
) and releases on October 9th, 2018.
He writes full-time in New York City and is tall for no reason.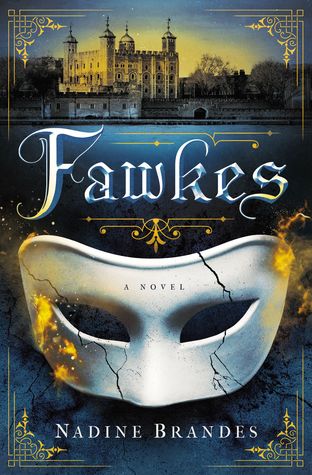 Fawkes by Nadine Brandes
My rating: 4 of 5 stars
Summary from GoodReads
Thomas Fawkes is turning to stone, and the only cure to the Stone Plague is to join his father's plot to assassinate the king of England.
Silent wars leave the most carnage. The wars that are never declared, but are carried out in dark alleys with masks and hidden knives. Wars where color power alters the natural rhythm of 17th century London. And when the king calls for peace, no one listens until he finally calls for death.
But what if death finds him first?
Keepers think the Igniters caused the plague. Igniters think the Keepers did it. But all Thomas knows is that the Stone Plague infecting his eye is spreading. And if he doesn't do something soon, he'll be a lifeless statue. So when his Keeper father, Guy Fawkes, invites him to join the Gunpowder Plot—claiming it will put an end to the plague—Thomas is in.
The plan: use 36 barrels of gunpowder to blow up the Igniter King.
The problem: Doing so will destroy the family of the girl Thomas loves. But backing out of the plot will send his father and the other plotters to the gallows. To save one, Thomas will lose the other.
No matter Thomas's choice, one thing is clear: once the decision is made and the color masks have been put on, there's no turning back.
PRE-ORDER ON
I received an e-ARC from Edelweiss in exchange for an honest review.
"Remember, remember the 5th of November..."
This book was a trip through the rabbit hole into "V for Vendetta". But in 17th century London where magic castes rule and diversity or totalitarian rule can cause civil wars. I like how Thomas tries to deal with his father and all the schemes and the secrets, how this mysterious power can both be used for good and bad and the ending is both amazing and it will leave you wondering many things even after the ending.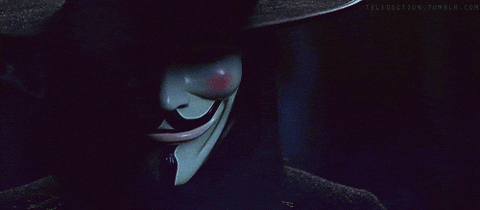 About the author:
I once spent four days as a sea cook in the name of book research. I'm also the author of the award-winning
The Out of Time Series
and my inner fangirl perks up at the mention of soul-talk, Quidditch, bookstagram, and Oreos. When I'm not busy writing novels about bold living, I'm adventuring through Middle Earth or taste-testing a new chai. I and my Auror husband are building a Tiny House on wheels. Current mission: paint the world in shalom.
(See her dorkiness on fully display on
her Instagram)