Aurora's End by Amie Kaufman
My rating: 5 of 5 stars

Summary from GoodReads
The squad you love is out of time. Prepare for the thrilling finale in the epic, best-selling Aurora Cycle series about a band of unlikely heroes who just might be the galaxy's last hope for survival.
Is this the end?
What happens when you ask a bunch of losers, discipline cases, and misfits to save the galaxy from an ancient evil? The ancient evil wins, of course.
Wait. . . . Not. So. Fast.
When we last saw Squad 312, they working together seamlessly (aka, freaking out) as an intergalactic battle raged and an ancient superweapon threatened to obliterate Earth. Everything went horribly wrong, naturally.
But as it turns out, not all endings are endings, and the te4am has one last chance to rewrite thirs. Maybe two. It's complicated.
Cue Zila, Fin, and Scarlett (and MAGELLAN!): making friends, making enemies, and making history? Sure, no problem
Cue Tyler, Kal, and Auri: uniting with two of the galaxy's most hated villains? Um, okay. That, too.
Actually saving the galaxy, though?


Now that will take a miracle.
BUY ON
**contains spoilers from the previous books. You have been warned**
Our story picks up exactly from the horrible cliffhanger of the second book. With Finn, Zila, and Scarlet caught in an explosion, Aurora and Kal fighting for the galaxy's fate and Tyler trying to escape the creepy-plant zombie aliens along with Saedi.
A turn of events throws everyone into different directions and into discoveries they did not expect.
To be honest this whole book held me in its grip. It took me 4 hours to finish it and boy I wasn't disappointed. I knew that Jay Kristoff likes to torture us but Amie Kaufman tampers his tear-out-my-heart-feels. I enjoyed the plot, how everyone tried to save their world, even the plot twist that answered many questions since the first 2 books. I am pretty convinced that Magellan, the AI is Jay Kristoff because his snark and witty banter match him LOL.
And have no doubt I did cry a lot. The ending was amazing, despite the fact that I wanted Squad 312 altogether. I sincerely hope that the adaptation will be as faithful to the books as possible.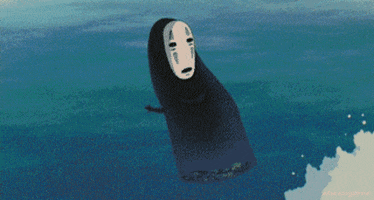 About the authors:
Jay Kristoff is a #1 international, New York Times and USA Today bestselling author of fantasy and science fiction. He is the winner of eight Aurealis Awards, an ABIA, has over half a million books in print and is published in over thirty five countries, most of which he has never visited. He is as surprised about all of this as you are. He is 6'7 and has approximately 12,000 days to live.
He does not believe in happy endings.
Amie Kaufman is a New York Times and internationally bestselling author of young adult fiction. Her multi-award winning work is slated for publication in over 30 countries, and is in development for film and TV. Raised in Australia and occasionally Ireland, Amie has degrees in history, literature, law and conflict resolution. She lives in Melbourne with her husband and daughter, their rescue dog, and an extremely large personal library. She is the host of the podcasts Amie Kaufman on Writing, and Pub Dates.
You can sign up for her newsletter to see what she's working on, hear when she releases a new book, and be automatically entered for giveaways: https://amieandmeg.substack.com/