The Dragons of Nova by Elise Kova
My rating: 5 of 5 stars
Summary from GoodReads
Cvareh returns home to his sky world of Nova with the genius crafter Arianna as his temperamental guest. The mercurial inventor possesses all the Xin family needs to turn the tides of a centuries-old power struggle, but the secrets she harbors must be earned with trust -- hard to come by for Ari, especially when it comes to Dragons. On Nova, Ari finds herself closer to exacting vengeance against the traitor who killed everything -- and everyone – she once loved. But before Ari can complete her campaign of revenge, the Crimson Court exposes her shadowed past and reveals something even more dangerous sparking between her and Cvareh.
While Nova is embroiled in blood sport and political games, the rebels on Loom prepare for an all-out assault on their Dragon oppressors. Florence unexpectedly finds herself at the forefront of change, as her unique blend of skills -- and quick-shooting accuracy -- makes her a force to be reckoned with. For the future of her world, she vows vengeance against the Dragons.
Before the rebellion can rise, though, the Guilds must fall.
BUY ON
I received and e-ARC from the published on NetGalley in exchange for an honest review.
Even better that the first book TDN, is an excellent sequel on Elise Kova's new fantasy series! Following straight from the events of the first book, Cvareh and Arianna arrive at the world of Nova, which resides above the mountains.
Falling into the politics of the Houses Arianna will have to find out about the traitor, fight to stay alive as also settle her feelings for Cvareh.
On the other hand, back in Loom, Florence tries to make the rebelion more active but there are differences and difficulties ahead. Not to mention hidden secrets and revelations for the Harvester Guld.
I enjoyed the world-building! It felt like I was transported into a high fantasy anime with colors and music on the background. I enjoyed the multiple POVs from all the characters, both good and evil, not to mention that I enjoyed Cvareh the most! Depsite the pace being a little slower than the first book, this one gave more detail to the character arcs and also a good setting for the third book, which I fear that will have far more tragic moments than this one!
Recommended if a good steampunk, hight fantasy setting is your flavor of reading! ;)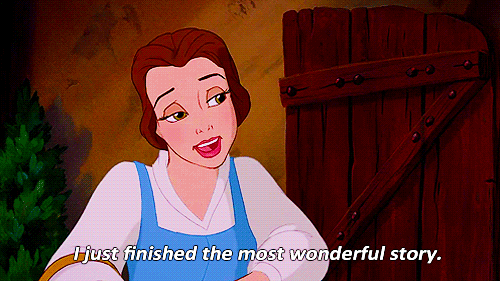 And don't miss the first book of the series!
AMAZON
|
BOOK DEPOSITORY
About the author:
Elise Kova has always had a profound love of fantastical worlds. Somehow, she managed to focus on the real world long enough to graduate with a Master's in Business Administration before crawling back under her favorite writing blanket to conceptualize her next magic system. She currently lives in St. Petersburg, Florida, and when she is not writing can be found playing video games, watching anime, or talking with readers on social media.