The Gentleman's Guide to Vice and Virtue by Mackenzi Lee
My rating: 5 of 5 stars
Summary from GoodReads
An unforgettable tale of two friends on their Grand Tour of 18th-century Europe who stumble upon a magical artifact that leads them from Paris to Venice in a dangerous manhunt, fighting pirates, highwaymen, and their feelings for each other along the way.

Henry "Monty" Montague was born and bred to be a gentleman, but he was never one to be tamed. The finest boarding schools in England and the constant disapproval of his father haven't been able to curb any of his roguish passions—not for gambling halls, late nights spent with a bottle of spirits, or waking up in the arms of women or men.

But as Monty embarks on his grand tour of Europe, his quest for a life filled with pleasure and vice is in danger of coming to an end. Not only does his father expect him to take over the family's estate upon his return, but Monty is also nursing an impossible crush on his best friend and traveling companion, Percy.

Still it isn't in Monty's nature to give up. Even with his younger sister, Felicity, in tow, he vows to make this yearlong escapade one last hedonistic hurrah and flirt with Percy from Paris to Rome. But when one of Monty's reckless decisions turns their trip abroad into a harrowing manhunt that spans across Europe, it calls into question everything he knows, including his relationship with the boy he adores.

Witty, romantic, and intriguing at every turn, The Gentleman's Guide to Vice and Virtue is a sumptuous romp that explores the undeniably fine lines between friendship and love.
BUY ON
So, what do you do when you have historical elements, a hilarious cast and an Indiana Jones-like quest? You get this beauty of a book! "The Gentleman's Guide to Vice & Virtue" (TGGTVV) follows Monty and Percy who are noblemen, leaving London for their Tour around Europe.
Now this is where the plot thickens! Monty is in love with Percy, but fears he doesn't love him back, they both have horrible families and there may or may not be a grand conspiracy concerning thr French Crown.
Add in Monty's amazing POV, which made me laugh more than once, and you have this little beauty. Honestly, I'm surprised there's not much fanart going around this pair!
(Art belongs to artist. It's the best I've found so far!)
And Felicity! A girl who wants to be a scientist, doesn't comform with the society she lives in and she wants adventure, even if it kicks her back.
I'll definitely re-read this, as also find the audiobook. Plus, despite the author taking freedom in some historical matters, there is also a nice detailed guide in the end of the book where Mackenzi explains all the historical tibbits, you may be interested in!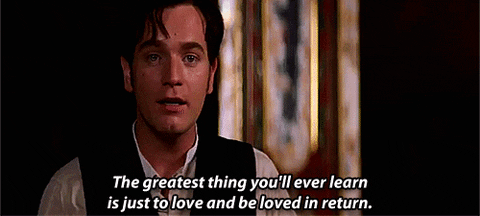 About the author:
Mackenzi Lee holds a BA in history and an MFA in writing for children and young adults from Simmons College. She is the New York Times bestselling author of the historical fantasy novels THIS MONSTROUS THING and THE GENTLEMAN'S GUIDE TO VICE AND VIRTUE (HarperCollins), as well as the forthcoming THE LADY'S GUIDE TO PETTICOATS AND PIRACY (coming in 2018 from HarperCollins) and SEMPER AUGUSTUS (coming in 2019 from Flatiron/Macmillan). She is also the author of BYGONE BADASS BROADS (Abrams, 2018), a collection of short biographies of amazing women from history you probably don't know about but definitely should, based on her popular twitter series of the same name.
She currently calls Boston home, where she manages an independent bookstore, drinks too much Diet Coke, and pets every dog she meets.