Seven Deadly Shadows by Courtney Alameda
My rating: 4 of 5 stars
Summary from GoodReads
Kira Fujikawa has always been a girl on the fringe. Bullied by her peers and ignored by her parents, the only place Kira's ever felt at home is at her grandfather's Shinto shrine, where she trains to be a priestess.
But Kira's life is shattered on the night her family's shrine is attacked by a vicious band of yokai demons. With the help of Shiro—the shrine's gorgeous half-fox, half-boy kitsune—Kira discovers that her shrine harbors an ancient artifact of great power . . . one the yokai and their demon lord, Shuten-doji, will use to bring down an everlasting darkness upon the world.
Unable to face the Shuten-doji and his minions on her own, Kira enlists the aid of seven ruthless shinigami—or death gods—to help stop the brutal destruction of humankind. But some of the death gods aren't everything they initially seemed, nor as loyal to Kira's cause as they first appeared.
With war drawing nearer by the day, Kira realizes that if this unlikely band of heroes is going to survive, they're going to have to learn to work together, confront their demons, and rise as one to face an army of unimaginable evil.
BUY ON
I received an e-ARC from Edelweiss in exchange for an honest review.
If you enjoy action anime with romance, mythology and an interesting plot then this book is for you! Kira's life becomes a battle as she must stop evil yokai from turning the world into complete darkness. And not only that, she has to gather a team of shinigami who may not like each other or trust each other that much, in order to save the world.
Personally I loved Shiro. He reminded me every kitsune-anime man I've seen in all my years as a fan and I could help but picture him as an anime character too.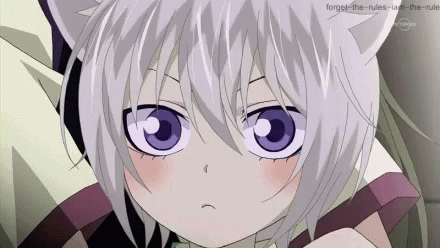 There's also the classic bullying in the Japanese school that still makes me wonder WHY NO ONE DOES ANYTHING?
Overall this was enjoyable had twists and fighting scenes and I beg Netflix to adapt this!
About the author:
A veteran bookseller and librarian, Courtney Alameda now spends her days writing thriller and horror novels for young people. Her debut novel, SHUTTER, was nominated for a Bram Stoker award and hailed as a "standout in the genre" by School Library Journal. Her forthcoming novel, PITCH DARK (Spring 2017), is a genre-blending science fiction/horror novel in the vein of Ridley Scott's 1979 film ALIEN.
Courtney holds a B.A. in English literature with an emphasis in creative writing. She is represented by the talented John M. Cusick of Folio Literary. A Northern California native, she now resides in Utah with her husband, a legion of books, and a tiny five pound cat with a giant personality.