A Fire in the Flesh by Jennifer L. Armentrout
My rating: 5 of 5 stars

Summary from GoodReads
From #1 New York Times bestselling author Jennifer L. Armentrout comes book three in her Flesh and Fire series…
The only thing that can save the realms now is the one thing more powerful than the Fates.
After a startling betrayal ends with both Sera and the dangerously seductive ruler of the Shadowlands she has fallen madly in love with being held captive by the false King of the Gods, there is only one thing that can free Nyktos and prevent the forces of the Shadowlands from invading Dalos and igniting a War of Primals.
Convincing Kolis won't be easy, though – not even with a lifetime of training. While his most favored Revenant is insistent that she is nothing more than a lie, Kolis's erratic nature and twisted sense of honor leave her shaken to the core, and nothing could've prepared her for the cruelty of his Court or the shocking truths revealed. The revelations not only upend what she has understood about her duty and the very creation of the realms but also draw into question exactly what the true threat is. However, surviving Kolis is only one part of the battle. The Ascension is upon her, and Sera is out of time.
But Nyktos will do anything to keep Sera alive and give her the life she deserves. He'll even risk the utter destruction of the realms, and that's exactly what will happen if he doesn't Ascend as the Primal of Life. Yet despite his desperate determination, their destinies may be out of their hands.
But there is that foreseen unexpected thread—the unpredictable, unknown, and unwritten. The only thing more powerful than the Fates…
PRE-ORDER ON
I received an e-ARC from the author in exchange for an honest review. This review contains minor spoilers from previous books.
WARNING: It is best to read the series "From Blood and Ash" and then begin the prequel series as many points in the prequel series may make sense regarding the main books.
Oh my this book! I think Jennifer is laughing like a villain right now as she dropped bomb after bomb in this book, slowly tying up the plot holes from both series! Knowing now what may happen in both the next "From Blood and Ash" book and the final one of this series, I am anxiously waiting for the next big reveal.
Sera is a prisoner in Kolis's court. Following the events of the previous book, she now must navigate through a traitorous court, an unhinged Primal god, and that damn Callum, whom I want to unlive in any way like I am a hero in Walking Dead...seriously the guy gave me the creeps in every way!
This book is more about Sear discovering the hidden truths that tie her with the Primals, Ash's Father who orchestrated this whole plan, and also the future prophecies that may come to fruition from her own actions.
There was action at the start of the book, but then it slows down on pace in order to better immerse us in the inner workings of Kolis's court and also give us the first glimpse of creatures we do see in the books of From Blood and Ash.
As always Ash/Nyktos is a must-see; I loved how he also worked through his own feelings, finally, finally manning up to admit it to Sera! And those final pages of the book? I loved every bit of it and I can not wait for both the upcoming books of both series!
Jennifer Armentrout builds more upon this world she has created in a masterful way that leaves you both wanting for more...and craving Daddy Nyktos. Totally recommended!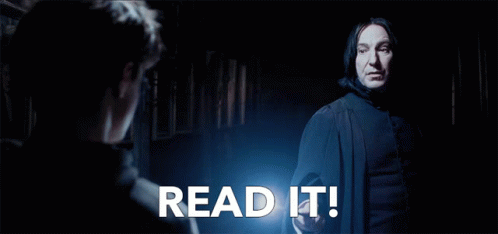 About the author:
# 1 New York Times and # 1 International Bestselling author Jennifer lives in Charles Town, West Virginia. All the rumors you've heard about her state aren't true. When she's not hard at work writing. she spends her time reading, watching really bad zombie movies, pretending to write, hanging out with her husband and her Jack Russell Loki. In early 2015, Jennifer was diagnosed with retinitis pigmentosa, a group of rare genetic disorders that involve a breakdown and death of cells in the retina, eventually resulting in loss of vision, among other complications. Due to this diagnosis, educating people on the varying degrees of blindness has become of passion of hers, right alongside writing, which she plans to do as long as she can.