Summary from GoodReads
Once Upon a Time
meets
The Office
in Hannah Maehrer's laugh-out-loud viral TikTok series turned novel, about the sunshine assistant to an Evil Villain…and their unexpected romance.
ASSISTANT WANTED:
Notorious, high-ranking villain seeks loyal, levelheaded assistant for unspecified office duties, supporting staff for random mayhem, terror, and other Dark Things In General. Discretion a must. Excellent benefits.
With ailing family to support, Evie Sage's employment status isn't just important, it's vital. So when a mishap with Rennedawn's most infamous Villain results in a job offer—naturally, she says yes. No job is perfect, of course, but even less so when you develop a teeny crush on your terrifying, temperamental, and undeniably hot boss.
Don't find evil so attractive, Evie.
But just when she's getting used to severed heads suspended from the ceiling and the odd squish of an errant eyeball beneath her heel, Evie suspects this dungeon has a huge rat…and not just the literal kind. Because something rotten is growing in the kingdom of Rennedawn, and someone wants to take the Villain—and his entire nefarious empire—out.
Now Evie must not only resist drooling over her boss but also figure out exactly who is sabotaging his work…and ensure he makes them pay.
After all, a good job is hard to find.
BUY ON
(trigger warnings: attempted sexual assault off page)
A grumpy Villain hell-bent in revenge...seeks an assistant for his evil corporation.
Location: a scary castle in the middle of a scary forest.
Co-workers: fellow minions hell-bent in helping the Villain.
Add in a cursed frog prince, a dragon with sensitive hearts, office drama, lots of cakes and coffee-like concoctions, and a teeny-tiny crush and you have one of the most laugh-out-loud books of this year for me.
Evie, the main heroine stumbles upon the Villain as she tries to find a new job after quitting her previous one. But what she gets instead of being terrified on the spot is a stable job that pays well, but she also has to deal with his mood swings and her new co-workers who are more than happy, or terrified to help him with his revenge.
The humor in this book is ecstatic; having come out of a pretty heavy plot-wise read I really wanted to have a comedic break in my reading. This book filled that need but also left me yearning for more. What I kept imagining while reading this was the Office but set in a fantasy world where the Villain may as well be a parallel universe cousin of the Darkling.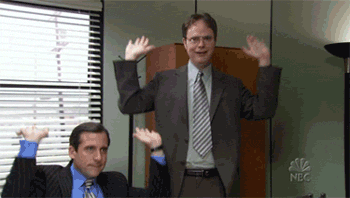 That frog prince was hilarious, like an anime character who looks at you with derision. The rest of the cast, from the dragon tamer to the office colleagues of Evie's gave a complete set of characters who never felt like they were just filling the pages. Sure Evie goes into some ridiculous situations which would make an average reader or a fantasy heroine want to slap some sense into her, but from her perspective and based on what she had also gone through I did sympathize with her.
While the romance is not so obvious, there are the beginnings of one; the Villain grumpy that he is, is also quite clueless, and Evie sees all through him even when he refuses to actually acknowledge how effective she is work-wise.
Even the frog thinks so lol.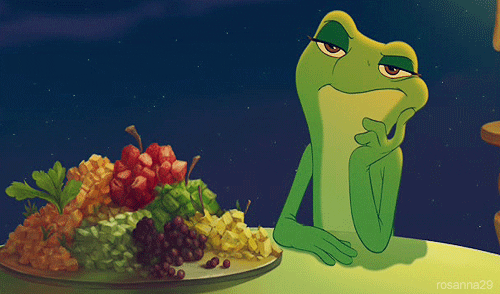 Overall this book was very amusing and I devoured it in a day. The ending was an unexpected cliffhanger which left me begging for more!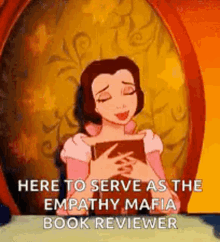 About the author:
Hannah Nicole Maehrer—or as TikTok Knows her, @hannahnicolemae—is a fantasy romance author and BookToker with a propensity for villains. When she's not creating bookish comedy skits about Villains and Assistants, she's writing to Taylor Swift songs. Her biggest passions in life include romance, magic, laughter, and finding ways to include them all in everything she creates. Most days you can find her with her head in the clouds and a pen in her hand.