A Soul of Ash and Blood
by Jennifer L. Armentrout
My rating: 5 of 5 stars

Summary from GoodReads
Only his memories can save her…
A great primal power has risen. The Queen of Flesh and Fire has become the Primal of Blood and Bone—the true Primal of Life and Death. And the battle Casteel, Poppy, and their allies have been fighting has only just begun. Gods are awakening across Iliseeum and the mortal realm, readying for the war to come.
But when Poppy falls into stasis, Cas faces the very real possibility that the dire, unexpected consequences of what she is becoming could take her away from him. Cas is given some advice, though—something he plans to cling to as he waits to see her beautiful eyes open once more: Talk to her.
And so, he does. He reminds Poppy how their journey began, revealing things about himself that only Kieran knows in the process. But it's anybody's guess what she'll wake to or exactly how much of the realm and Cas will have changed when she does.
#1 New York Times bestselling author Jennifer L. Armentrout revisits Poppy and Casteel's epic love story in the next installment of the Blood and Ash series. But this time, Hawke gets to tell the tale.
PRE-ORDER ON
I received an e-ARC from the author in exchange for an honest review.
Ah the joy of getting my yearly dose of Jennifer Armentrout. This series sits on the top of my favorite ones from this author, counting in a companion book that is coming plus a wholly new series later this year.
Needless to say that while this book works as an alternative version of book one seen from Hawke's POV, it is also a sequel because some things happen, as it goes back and forth in time, leaving me with so many questions to the point where Kierran would roll his eyes at me as he does to Poppy.
The book picks up from the end of War of Two Queens, where Poppy and co deal with the aftermath of the colossal battle that rattled everyone. When something happens to Poppy leading her to fall into a coma, Cas stays by her side, and in order to keep her (and also his) sanity untouched he begins narrating how he first met her and from there, we go back to the beginning.
I love reading dual POV books, same had happened with the Lux series where we got after the end of the series Daemon's POV when he has first met Katy.
The difference here is that we also get more tidbits of information and clues to the actual villain which in turn weaves into the tapestry of all this intricate story Jennifer so masterfully writes across 5 books so far. Plus for those of you who also read the Flesh and Fire series you get my meaning when some scenes reveal closer relations to characters across both series.
I loved reading Cas's/Hawke's POV. The man knows how to be sarcastic yet very set on his ideals...at least when he meets Poppy in the Red Pearl. Also, we see how traumatized he really is from his time in the underground and the torture he endured. PTSD is never an easy battle to have.
And the action scenes up until the...snow scene were *chef's kiss*
Overall this was a spectacular book, an amazing addition to the rest of the series and I can not wait to see how this story will end! Because the ending...LEFT ME SCREAMING AND WANTING MORE!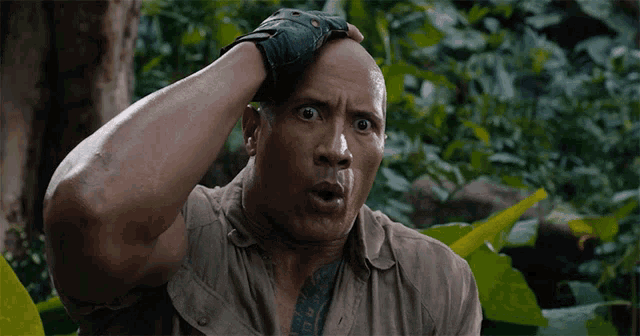 About the author:
# 1 New York Times and # 1 International Bestselling author Jennifer lives in Charles Town, West Virginia. All the rumors you've heard about her state aren't true. When she's not hard at work writing. she spends her time reading, watching really bad zombie movies, pretending to write, hanging out with her husband and her Jack Russell Loki. In early 2015, Jennifer was diagnosed with retinitis pigmentosa, a group of rare genetic disorders that involve a breakdown and death of cells in the retina, eventually resulting in loss of vision, among other complications. Due to this diagnosis, educating people on the varying degrees of blindness has become of passion of hers, right alongside writing, which she plans to do as long as she can.