Jen Castleberry
Publisher: The Parliament House
Release Date: January 23, 2018
Genre: Young Adult, Fantasy
Summary from GoodReads
Fifteen years have passed since a Fire Scale scorched Cayda's village. Fifteen years of beatings, of bare kitchen cupboards and sloppy swordplay. Fifteen years of biting her lip for her father's cane while her younger sisters did the same for the grimy patrons of the village brothels. Fifteen years of staring steadfastly after beauty in an increasingly ugly world.
Now, with hair shorn and breast bound, Cayda marches into the Summer Alps as Cody, a hopeful Champion seeking a dragon-slayer's reward, with the full weight of her family's survival on her shoulders.
But the road between poverty and prosperity is rife with beasts, betrayals, and baser temptations. Sensible Cayda soon discovers that she is not the only Champion with her eye on the prize, or the only one wearing a disguise.
With monsters, gods, and royalty hot on her heels, Cayda must ask herself if victory is worth sacrificing her identity for – or her life.
A Wild and Unremarkable Thing pits girl against dragon in a stunning blend of Greek mythology and medieval lore. Readers will not quickly forget the diverse cast or the thrilling, sexy ride!
I received an e-copy of the book in exchange for an honest review.
This book was one hell of a hidden gem! I had seen the blog opportunity and I couldn't have signed up faster! The story takes place in a kingdom where every fifteen years, dragons appear to the skies in order to mate. Then, it's the chance for the Champion to appear, the strongest one who will slay a dragon and become rich and famous. Cayda is a girl who is forced by her father to become Cody, the boy who will slay the dragon and take revenge on their destroyed city.
When the call comes for all Champions to gather, Cody will travel towards the gathering place...and encounter a strange man in the process. There is also, a prince, a scholar, and their spoiled girl friend. There are many POVs here and all are examples of the human nature.
Love, envy, vanity, lust, desperation all together come in an amazing circle around the story where the dragons and Cayda take the main role. I loved the writing style and the blooming romance; I liked the bisexual prince who was funny and a little spoiled. And while the book seems to be stand-alone I would surely enjoy a companion novel of this book!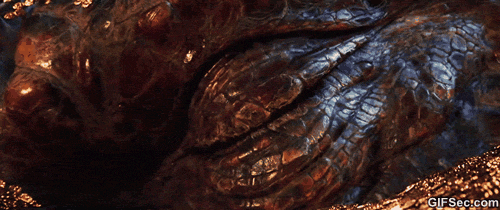 About the author:
Jen Castleberry lives and writes in Virginia Beach.
Her background is in Animal Welfare.
All of her pets are named after superheroes.
a Rafflecopter giveaway