Regretting You by Colleen Hoover
My rating: 5 of 5 stars
Summary from GoodReads
From #1 New York Times bestselling author of It Ends with Us comes a poignant novel about family, first love, grief, and betrayal that will touch the hearts of both mothers and daughters.
Morgan Grant and her sixteen-year-old daughter, Clara, would like nothing more than to be
nothing
alike.
Morgan is determined to prevent her daughter from making the same mistakes she did. By getting pregnant and married way too young, Morgan put her own dreams on hold. Clara doesn't want to follow in her mother's footsteps. Her predictable mother doesn't have a spontaneous bone in her body.
With warring personalities and conflicting goals, Morgan and Clara find it increasingly difficult to coexist. The only person who can bring peace to the household is Chris—Morgan's husband, Clara's father, and the family anchor. But that peace is shattered when Chris is involved in a tragic and questionable accident. The heartbreaking and long-lasting consequences will reach far beyond just Morgan and Clara.
While struggling to rebuild everything that crashed around them, Morgan finds comfort in the last person she expects to, and Clara turns to the one boy she's been forbidden to see. With each passing day, new secrets, resentment, and misunderstandings make mother and daughter fall further apart. So far apart, it might be impossible for them to ever fall back together.
BUY ON
I received an e-ARC from NetGalley and the publisher in exchange for an honest review.
I honestly don't know by this point how to express my utter amazement for Colleen Hoover and her amazing talent. This book had romance, devotion, friendship ups, and downs but mostly it was about family and the ties that can both separate and create one.
The story is told by the POVs of Morgan the mother and Clara the daughter. The story mostly from Morgan's POV also takes us to her past and how she came to be married to Chris, Clara's father. There's also Jenny, Morgan's sister and Jonah (whom I want to hug and protect and love).
There are secrets in this book and all are mostly uncovered quite early in the book as later all the characters try to come in terms with the consequences. I also loved Clara's friend Lexie and Miller, Clara's boyfriend; they were teenage relationships but most importantly (mostly) healthy ones.
To be honest by the end of the book I was more concentrated on Morgan and her story. And the reason for that? You'll have to discover it by yourself.
Coho has created a huge family dynamic in this book, both amazing, heartfelt and heartbreaking. I absolutely loved it.
About the author: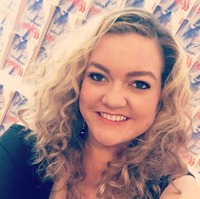 International and #1 New York Times bestselling author of romance, YA, thriller and Women's Fiction. And maybe a ghost story soon.
I don't like to be confined to one genre. If you put me in a box, I'll claw my way out.
My social media username is @colleenhoover pretty much everywhere except my email, which is colleenhooverbooks@gmail.com
Founder of
www.thebookwormbox.com
charity and Book Bonanza.