American Panda by Gloria Chao
My rating: 5 of 5 stars
Summary from GoodReads
An incisive, laugh-out-loud contemporary debut about a Taiwanese-American teen whose parents want her to be a doctor and marry a Taiwanese Ivy Leaguer despite her germophobia and crush on a Japanese classmate.
At seventeen, Mei should be in high school, but skipping fourth grade was part of her parents' master plan. Now a freshman at MIT, she is on track to fulfill the rest of this predetermined future: become a doctor, marry a preapproved Taiwanese Ivy Leaguer, produce a litter of babies.
With everything her parents have sacrificed to make her cushy life a reality, Mei can't bring herself to tell them the truth—that she (1) hates germs, (2) falls asleep in biology lectures, and (3) has a crush on her classmate Darren Takahashi, who is decidedly
not
Taiwanese.
But when Mei reconnects with her brother, Xing, who is estranged from the family for dating the wrong woman, Mei starts to wonder if all the secrets are truly worth it. Can she find a way to be herself, whoever that is, before her web of lies unravels?
From debut author Gloria Chao comes a hilarious, heartfelt tale of how unlike the panda, life isn't always so black and white.
PRE-ORDER ON
REVIEW
I received an e-ARC from Edelweiss in exchange for an honest review.
This delightful debut novel by Gloria Chao was devoured during bus rides, eating dinner and laughing out loud in between! I kid you not! It had been a while since I had seen a character like Mei with who I could relate so much in some of my everyday habits and I could root so hard for!
I AM OFFERING FREE HUGS TO EVERYONE WHO FEELS LIKE MEI!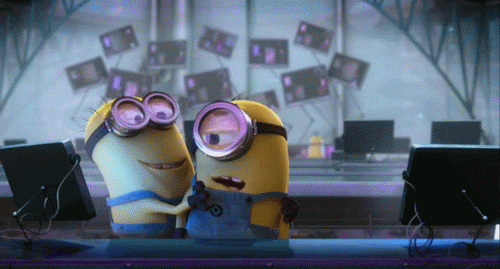 (takes a deep breath)
I order to understand the background of this book, you have to approach it with an open mind and try to understand the psychology and the culture behind it. Mei is a 17 years old girl who has skipped her last year of high school in order to attend MIT, become a doctor and fulfil her parents' dreams of gaining a good husband and having lots of Chinese *cough boys* children.
Too bad that she has germophobia, she feels insecure about her behavior and on top of that, she has to go through the misguided attitude of others who don't understand her culture and origins. Which is downright a prejudice against her and all of American-Chinese people.
Also, Mei has a crush on Darren, who is American-Japanese.
Yeah her parents won't have a coronary.
In the end, Mei's attempt to get used to her new uni and try to make her parents proud will lead her to question her need for obedience to her parents' wishes and her place in society.
There are lots of amazing, funny and very informative scenes in this book. I did relate to Mei in many occasions from the horrible sound of the bone saw (which reminds me of the dentist) to the glorious after-midnight spoonfuls of Nutella. I liked how Mei evolved and tried to find her own place stabilising between her love for being Chinese and the overbearing duties and heritage that come with it.
Her parents, to be honest, were horrible to me but towards the end of the book, I could understand the reasons behind the behavior and their own burdens forced on them from both their community and the opinion of the outsiders.
The most amazing part was the final note by Gloria Chao who says that many incidents of this book were inspired by true stories. I dread to see how many Ying-Na episodes are noted every day!
I do want more books like this one! It is a time when many authors can show their cultural heritage and be proud of it, instead of feeling outcasted or persecuted.
I can't wait for more books by Gloria Chao!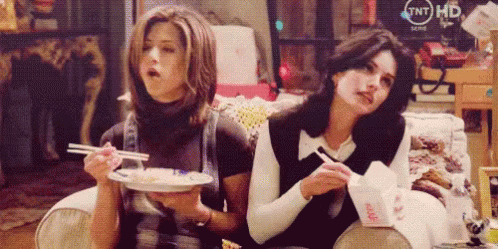 About the author:
Gloria Chao is an MIT grad turned dentist turned writer. AMERICAN PANDA is her debut novel, coming out February 6, 2018 from Simon Pulse/Simon & Schuster.
Gloria currently lives in Chicago with her ever-supportive husband, for whom she became a nine-hole golfer (sometimes seven). She is always up for cooperative board games, Dance Dance Revolution, or soup dumplings. She was also once a black belt in kung-fu and a competitive dancer, but that side of her was drilled and suctioned out.
Visit her tea-and-book-filled world at gloriachao.wordpress.com and find her on Twitter @gloriacchao.