I was very excited for the chance to get one of the most anticipated subscription boxes of May!
YA Chronicles
, a subscription box site, based on Australia, decided to honor the release of A Court of Wings and Ruin by Sarah J. Maas by essembling a special box, which included many different kinds of bookish goodies!
Here's my review of what the box contained.
The box arrived in my city's post office in a good package, but it was a little roughed on it edges. But everything inside it were secured.
Everything was covered with thin paper as seen above and after unfolding it, here's what the box contained.
Here's the netire collection! Aren't they pretty! This is my very first boox and I was glad to choose this one! Here's below the items in small groups.
My paperback copy of ACOWAR (YA Chronicles also gave the opportunity to choose either the paperback or the hardback or BOTH editions of the book) and a special note by YA Chronicles, mentioning everything above.
Three bookmarks, the one on the left made by an artist. The amazing fanart by
Charlie Bowater
! And also a sticker with Rhys and cats made by
Tara Tjah
!
A candle with the scent of "The High Lady of the Night Court"! A tote bag, handmade necklace charm and a quote by ACOWAR, all made by different artists.
This is an amzing box and I would love to see something similar happening for the next Throne of Glass book too!
So off I go to hole myself in the reading cave and enjoy the book! Thank you YA Chronicles for the amazing goodies!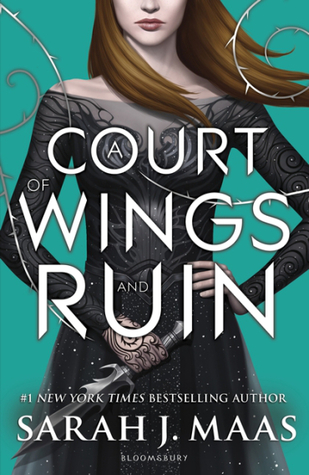 A Court of Wings and Ruin by Sarah J. Maas
(A Court of Thorns and Roses #3)
Summary from GoodReads
Looming war threatens all Feyre holds dear in the third volume of the #1
New York Times
bestselling
A Court of Thorns and Roses
series.
Feyre has returned to the Spring Court, determined to gather information on Tamlin's maneuverings and the invading king threatening to bring Prythian to its knees. But to do so she must play a deadly game of deceit-and one slip may spell doom not only for Feyre, but for her world as well.
As war bears down upon them all, Feyre must decide who to trust amongst the dazzling and lethal High Lords-and hunt for allies in unexpected places.
In this thrilling third book in the #1
New York Times
bestselling series from Sarah J. Maas, the earth will be painted red as mighty armies grapple for power over the one thing that could destroy them all.
BUY ON
And don't miss the chance to get the first two books of this amazing series!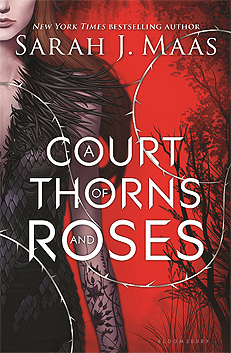 BUY ON
BUY ON
About the author:
Sarah J. Maas is the New York Times and USA Today bestselling author of the Throne of Glass series (Queen of Shadows, Book 4, will be out in September 2015), as well as the A Court of Thorns and Roses series (out 5/5/15).
Sarah lives in Bucks County, PA, and over the years, she has developed an unhealthy appreciation for Disney movies and bad pop music. She adores fairy tales and ballet, drinks too much tea, and watches an ungodly amount of TV. When she's not busy writing, she can be found exploring the historic and beautiful Pennsylvania countryside with her husband and canine companion.