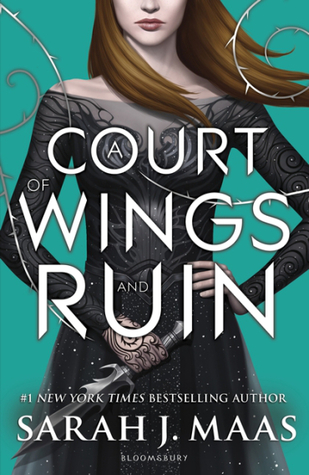 A Court of Wings and Ruin by Sarah J. Maas
My rating: 5 of 5 stars
Summary from GoodReads
Looming war threatens all Feyre holds dear in the third volume of the #1
New York Times
bestselling
A Court of Thorns and Roses
series.
Feyre has returned to the Spring Court, determined to gather information on Tamlin's maneuverings and the invading king threatening to bring Prythian to its knees. But to do so she must play a deadly game of deceit-and one slip may spell doom not only for Feyre, but for her world as well.
As war bears down upon them all, Feyre must decide who to trust amongst the dazzling and lethal High Lords-and hunt for allies in unexpected places.
In this thrilling third book in the #1
New York Times
bestselling series from Sarah J. Maas, the earth will be painted red as mighty armies grapple for power over the one thing that could destroy them all.
BUY ON
The most anticipating finale of 2017 came with A Court of Wigs and Ruin! It was a thrilling ride, which may have been the ending of Feyre's and Rhysand's story but not for the rest of the characters.
Feyre is a spy in the Spring Court, trying to stop in any way she can Hybern's incoming invasion. Tamlin and Ianthe work together while Lucien is the only one who has realized Feyre's true intentions. I can't begin saying how much I loved these first chapters! Feyre gave them hell!
From there we have a ride against time to rally allies, make deadly deals while all the members of the Inner Circle have their own tiny story arc. The beauty of this book was not only the plot, the amazing descriptions or the battles. It was the character development, not only for Feyre but also for Rhys, the Acheron sisters as also for Amren, Mor, Cassian and Azriel. Lucien too.
Many parts of the world building also gave me the impression that Sarah J. Maas was inspired by the Mongolean history, the russian folklore not to mention that some particular High Lord transformations and battle scenes have their origin in known films and movies!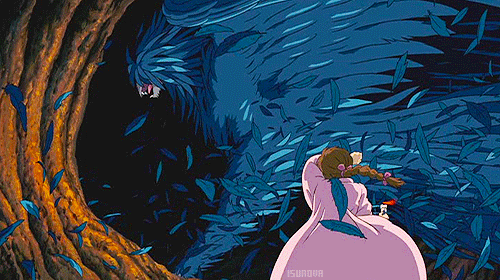 As for the characters? I can't begin describing how wonderful it was to see the humor even in the dire circumstances, how amazing it was to see all the High Lords together, especially to learn the backstory of some. Make note that Kallias and Viviane also are the best couple in the High Lords, second to Rhys and Feyre! And Helion! I didn't expect the relevations about him, which I hope they will be mentioned in the upcoming books.
Tamlin and Jurian also have their stories but in the end, I was never interested. Tamlin's arc may have undergone some developments here, but after the events on ACOMAF, it's hard for me to forgive him. I liked seeing again the Summer Court, especially Varian. And you are in for a surprise about him!
What's more, I never expected Mor's true feelings to surface. I was very sad for her but also...angry for a reason. Yes, she suffered, but she should have been more honest about herself mostly, then to Azriel and the rest of the Court. I can only hope that she'll have her own book too.
There's also a ton of monsters here, old as time itself which make their appearance and you would never want to get on their bad side. Well, you wouldn't want to get on Nesta's bad side either! :)
The ending was A-M-A-Z-I-N-G! Sweet and with an open path, paving the way for the next ACOTAR books/novellas.
Here're the pairs/characters I'd love to see in the next books:
Lucien & Elain
Cassian & Nesta
Mor
Azriel
Varian & Amren
And I want a novella dedicated to Kallias and Viviane!
A Court of Wings and Ruin is by far the best book Sarah J. Maas has written so far. I don't know wht will happen on September with "Tower of Dawn" (Chaol's book) but this beauty was a gorgeous read!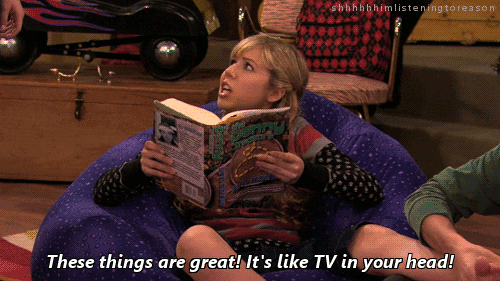 A Court of Thorns and Roses series
About the author:
Sarah J. Maas is the #1 New York Times bestselling author of the Throne of Glass series and

A Court of Thorns and Roses series, as well as a USA Today and international bestselling author. Sarah wrote the first incarnation of the Throne of Glass series when she was just sixteen, and it has now sold in thirty-five languages. A New York native, Sarah currently lives in Pennsylvania with her husband and dog. Empire of Storms, the fifth Throne of Glass novel,is available now.
She graduated Magna Cum Laude from Hamilton College in 2008 with a degree in Creative Writing and a minor in Religious Studies.