Hello and welcome to day 5 of my bloganniversary! On day 4 I had featured the second book of the "Starbound" Trilogy, "This Shattered World". But today we go down on the earth and into the world of Erilea! If you haven't guessed already here's a name for you:
Sarah J. Maas
Her series "Throne of Glass" and her upcoming novel "Court of Thrones and Roses" are favored by many bloggers around the world! ;) I had the chance to read for the first time her first book and I truly scolded myself for not reading it sooner!
Throne of Glass
by
Sarah J. Maas
My rating:
5 of 5 stars
Summary from GoodReads
Meet Celaena Sardothien.
Beautiful. Deadly. Destined for greatness.
In the dark, filthy salt mines of Endovier, an eighteen-year-old girl is serving a life sentence. She is a trained assassin, the best of her kind, but she made a fatal mistake: she got caught.
Young Captain Westfall offers her a deal: her freedom in return for one huge sacrifice. Celaena must represent the prince in a to-the-death tournament—fighting the most gifted thieves and assassins in the land. Live or die, Celaena will be free. Win or lose, she is about to discover her true destiny. But will her assassin's heart be melted?
REVIEW
Yup, I am officaly hooked!
What a strong world building and how amazing the characters were! When you hear the wolrd assasin, you think of tortured souls and dark, scary places. But with Caleana you get a different kind of character!
She is strong, confident and smart. She had a painful past, but that doesn't stop her from claiming her freedom by any means needed. She is chosen a a candidate Champion for Dorian, Crown Prince of the very same king who threw her to the mines and soon she is thrust into a world of riches, politics and dark creatures.
I absolutely adored the descriptions of the clothes and the way the third POV moved in order to cover all the characters. Chaol's attitude was really funny and the feelings between Dorain and Calean were not that of the insta-love.
While Dorian still felt like the bored kind of prince, I hope to see more action by his side. Caleana was the most active protagonist and I enjoyed every part of her sass, humor and thoughts!
A book, which I will recommend and hope to read the rest soon enough!
Find the Trilogy on AMAZON
Throne of Glass
Crown of Midnight
Heir of Fire
Novellas
of the "Throne of Glass" world
PRE-ORDER "
Court of Thrones and Roses
"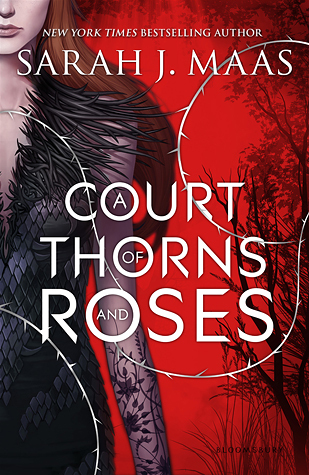 About the author:
Sarah J. Maas is the New York Times and USA Today bestselling author of the Throne of Glass series (Heir of Fire, Book 3, will be out in September 2014). Starting in Spring 2015, her New Adult Fantasy series, A Court of Thorns and Roses, will be published by Bloomsbury as well.
Sarah lives in Southern California, and over the years, she has developed an unhealthy appreciation for Disney movies and bad pop music. She adores fairy tales and ballet, drinks too much coffee, and watches absolutely rubbish TV shows. When she's not busy writing, she can be found exploring the California coastline with her husband.
~~~~~~~~~~~~~~~~~~
GIVEAWAY
INT as long as you can recieve an ebook

Those who dont fill the whole refflecopter giveaway WILL be disquilified
a Rafflecopter giveaway