Heart on Fire by Amanda Bouchet
My rating: 5 of 5 stars
Summary from GoodReads
The riveting conclusion to the Kingmaker Chronicles, available January 2018!
Who is Catalia Fisa?
With the help of pivotal figures from her past, Cat begins to understand the root of her exceptional magic, her fated union with Griffin Sinta, and Griffin's role in shaping her destiny.
Only Cat holds the key to unlocking her own power, and that means finally accepting herself, her past, and her future in order to protect her loved ones, confront her murderous mother and taking a final, terrifying step—reuniting all three realms and taking her place as the Queen of Thalyria.
What doesn't kill her will only make her stronger...we hope.
PRE-ORDER ON
I received an e-ARC from NetGalley in exchange for an honest review.
The thrilling conclusion in the Kingmaker Chronicles had everything I loved in a good NEW Adult fantasy! Action, banter, romance, and tragedy. Cat and Griffin will have to win the war against Cat's mom in order to unite the realms and rule as one. But there are far more deadly forces than they expect.
The beauty of the book was the inner growth of the characters. All of them from Cat and the Beta Team to the supernatural and mythological creatures of this world. I also realized that some of the secondary characters can have more stories added from their POV. There is a rich world building here which I would love to see more expanded. A set of novellas set in this world would be a delight!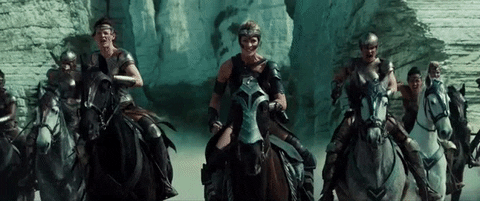 The Kingmaker Chronicles:
About the author: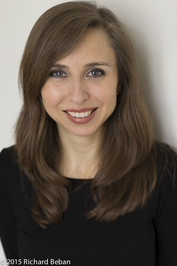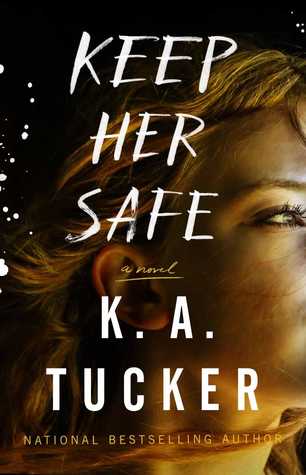 Keep Her Safe by K.A. Tucker
My rating: 5 of 5 stars
Summary from GoodReads
Making a Murderer meets Scandal in this story of police corruption, family secrets, and forbidden desire from bestselling author K.A. Tucker, celebrated for her "dark, twisty tale[s]" (Lisa Gardner, author of The Killing Hour) filled with "clever twists and turns" (Publishers Weekly).

Noah Marshall has had a privileged life thanks to his mother, the highly decorated chief of the Austin Police Department. But all that changes the night she reveals a skeleton that's been rattling in her closet for years: she doesn't deserve her commendations or her medals—in fact, she deserves to be locked behind bars for what she did to a fellow officer to save her own reputation. When she finally succumbs to the guilt of destroying an innocent family's life, she leaves Noah alone to carry the burden of this shocking secret, which she makes him vow never to share.

Gracie Reynolds wasn't born into trailer park life, but after ten years of learning how to survive in The Hollow, it's all she knows anymore. At least here people don't care that she is a byproduct of a white mother and a black father. And they certainly don't care that her dad was a corrupt Austin cop. Here, she and her mother can almost forget the shame he brought upon them…until a man who clearly doesn't belong shows up on her doorstep one night, asking questions.

Together, Noah and Gracie set out to uncover the truth about the Austin police department's dark and messy past­—but the scandal they uncover is bigger than they bargained for, and goes far higher up than they ever imagined.

Complex, gritty, sexy, and suspenseful, We Sold Our Souls solidifies K.A. Tucker's reputation as one of today's most talented new writers of romantic suspense.
PRE-ORDER ON
I received an e-ARC from NetGalley in exchange for an honest review.
K.A. Tucker knows how to write a story that can both make you swoon over and have a book slump after! "Keep her safe" is a story of corruption, police investigations and scorching romance. Not to mention that it also tackles social issues like prejudice against women, human trafficking, and drugs.
Noah and Gracie make a really sweet, challenging duo. United against a common cause and with the growing feelings for each other, they sure know how to get in trouble. I seriously didn't expect some truths to be revealed and while the book had me sitting on the edge, I really also loved the dialogue and the banter between them.
The alternating POVs through the novel offered a nice break in the storyline making it even more engaging. Noah sure was adorable, without being an alpha, kind and polite. Gracie may be more on the wild, more head-strong side but she was smart and strong enough to withstand everything that came in her way.
I would love to see K.A. Tucker writing more mystery because it sure suits her very much!
About the author:
K.A. Tucker writes captivating stories with an edge.
She is the USA Today bestselling author of 14 books, including Ten Tiny Breaths and Burying Water, and her latest Adult Suspense novel, He Will Be My Ruin. Her books have been featured in national publications including USA Today, Globe & Mail, Suspense Magazine, and Publisher's Weekly.
K.A. Tucker currently resides in a quaint town outside of Toronto with her husband, two beautiful girls, and a Chug.