This week's topic is Top Ten Tuesday #124: Unique titles! This tine was a strange Top 10 Tuesday because I had SO MANY books I wanted to iclude! I tried to add some 2018 releases here too!
10: The Queen of All that Dies by Laura Thalassa: One of the most emotional, dystopian books I've read! There is action, too forbidden romance and angst. The titles of all the books are unique too!
9: The Language of Thrones by Leigh Bardugo: One of the titles I still have to read! And from what I've seen this book is glorious!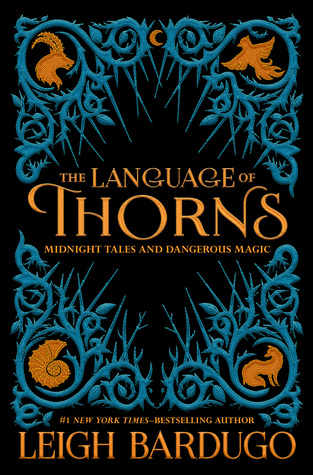 8: Library Wars manga series by Kiiro Yumi: In a world where books are banned and people fight and die for their free right to read, this manga series has romance, humour and touches social issues.
7: 27 Hours by Tristina Wright: A book told in the timeline of 27 hours. That is a really hard time for our protagonists, but also this book is one of the most diverse ones for 2017!
6: Children of Blood and Bone by Tomi Adeyemi: A book that has gotten widespread attention. I had the luck to read the first three chapters on Netgalley and surely I'll enjoy it very much!
5: The Gentleman's Guide to Vice and Virtue by Mackenzi Lee: Of course I had to add my beloved Percy and Monty! Not only this book has a unique title but also amazing characters and humour!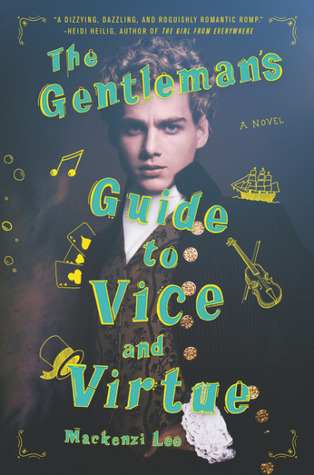 4: A Semi-Definite List of Worst Nightmares by Krystal Sutherland: Also one of the peculiar books I've read. Some parts made me laugh like a maniac, others made me cry. Not to mention that the ending was really mysterious.
3: An Enchantment of Ravens by Margaret Rogerson: This beauty was also one of my favorite September reads! The romance, the world-building, everything was amazing!
2: Zero Repeat Forever by G.S. Prendergast: Ah, my beautiful book with the cover I wish I could turn into a tattoo! Such sad and beautiful story, with a cliffhanger as an ending!
1: Strange the Dreamer by Laini Taylor: Yup, hands down one of the best ones. I love Lazlo, I love the title, the cover, ever the heartbreaking story and mystery behind the lost gods. I can only hope my lovelies will have an HEA in the end because this book left me yearning for a time machine (preferably Tardis).
Honorable mentions go to: