Before She Ignites by Jodi Meadows
My rating: 5 of 5 stars
Summary from GoodReads
Before

Mira Minkoba is the Hopebearer. Since the day she was born, she's been told she's special. Important. Perfect. She's known across the Fallen Isles not just for her beauty, but for the peace treaty named after her, an agreement which united the seven islands against their enemies on the mainland.

But Mira never felt perfect. She counts compulsively. She struggles with crippling anxiety. And she's far too interested in dragons for a girl of her station.

After

Then Mira discovers an explosive secret that challenges everything she and the treaty stand for. Betrayed by the very people she spent her life serving, Mira is sentenced to the Pit—the deadliest prison in the Fallen Isles. There, a cruel guard would do anything to discover the secret she would die to protect.

No longer beholden to those who betrayed her, Mira must learn to survive on her own and unearth the dark truths about the Fallen Isles—and herself—before her very world begins to collapse.
BUY ON
"Before she Ignites" proved to be one of the best fantasy books I've read in the fall, along with others of course. Mira is the Hopebringer, a princess in one of the seven Fallen Isles. This world has many different cultures, beliefs and histories but all are connected through the Mira Treaty, which among others, it also protects the dragons.
I knew that Jodi Meadows had said that she was hoping to make a detailed guide about the dragons of this world, but now she must! There is so much beauty in these creatures, they are emotional and very nicely described!
While Mira is thrown into the Pit, one of the worst jails in the Fallen Isles, she will discover a worldwide plot against the dragons as also the magic behind the glowing stones of her world. I liked Mira; while she was pampered as a princess, she wanted more and her OCD with the number was a calming technique against the pressure. From what I have gathered her family is awful, especially her mother; she was never violent, but you can't make your own child feel unworthy by mentioning all of her possible-maybe they are not there, flaws.
The plot is steady and moves back and forth in time. There is a nice group of secondary characters, which I'd love to see more detailed and grown in the next book. And of course, there's Aaru. One of the beautiful parts of his character was the silent, sign-like language he and Mira had. While his feelings may not be so developed, to this point he proved to be very helpful and supportive.
I truly believe that this book has great potential, not to mention that the plot will thicken more and the world-building surely will expand drastically towards the next book! Very recommended if you like dragons and fantasy!
And don't forget my sweet baby sized dragon, Lala!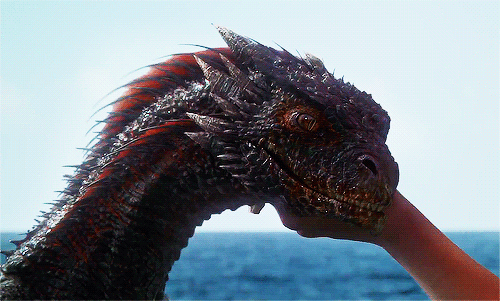 About the author:
Jodi Meadows wants to be a ferret when she grows up and she has no self-control when it comes to yarn, ink, or outer space. Still, she manages to write books. She is the author of the INCARNATE Trilogy, the ORPHAN QUEEN Duology, and the FALLEN ISLES Trilogy (HarperCollins/Katherine Tegen), and a coauthor of MY LADY JANE (HarperTeen).
Visit her at: www.jodimeadows.com