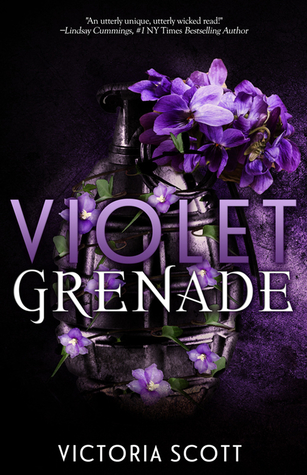 Violet Grenade by Victoria Scott
My rating: 5 of 5 stars
Summary from GoodReads
DOMINO: A runaway with blood on her hands.
CAIN: A silent boy about to explode.
MADAM KARINA: A woman who demands obedience.
WILSON: The one who will destroy them all.
When Madam Karina discovers Domino in an alleyway, she offers her a position inside her home for entertainers in secluded West Texas. Left with few alternatives and an agenda of her own, Domino accepts. It isn't long before she is fighting her way up the ranks to gain the madam's approval. But after suffering weeks of bullying and unearthing the madam's secrets, Domino decides to leave. It'll be harder than she thinks, though, because the madam doesn't like to lose inventory. But then, Madam Karina doesn't know about the person living inside Domino's mind.
Madam Karina doesn't know about Wilson.
BUY ON
I received an e-ARC from NetGalley in exchange for an honest review.
I was truly excited for the chance to review this book! Victoria Scott has become quite one of my favorite authors since the day I read about her "bad boy" Dante Walker. Needless to say, the first blurb of the book had caught my attention long before the cover reveal.
"Violet Grenade" is the story of Domino a runaway girl who tries to survive in the streets of Detroit, along with Dizzy, her friend. When circumstances make Domino follow the elegant and mysterious Madam Karina to a house full of "artists", Domino will soon understand that nothing is at it seems.
Not to mention her secret.
For a reason, this book and its dynamics reminded my quite much of the movie "Sucker Punch". You know, the one with the kick-ass girls and the awesome special effects? I think this book could become such a movie (if it was ever optioned).
Victoria Scott succeeded in creating a flawed, tortured character who doesn't lose her spark and sass despite her dire circumstances. Domino is resourceful, but with low self-confidence yet she makes friends, even has a love interest.
Cain? That giant of a shy boy was a nice surprise in this book! Like a Titan (pun intended!) he is strong, knows how to cook a hell of amazing eggs and bacon and he supports Domino with a quiet intensity.
While this book is a stand-alone I wouldn't mind a sequel. Or a spin-off. It is completed and quite satisfactory but, just like with Salt and Stone, I really want to read more about these characters! I enjoyed it and I recommend it as Victoria Scott knows also how to present social issues, like human trafficking.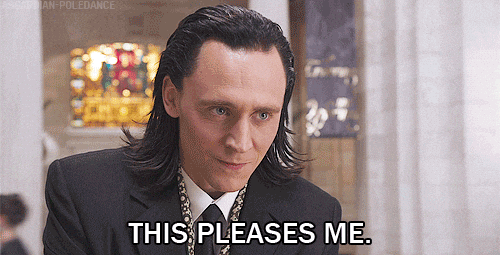 About the author:
Victoria Scott is the acclaimed author of TITANS, FIRE & FLOOD, SALT & STONE, the DANTE WALKER trilogy, HEAR THE WOLVES (March 2017), and VIOLET GRENADE (May 2017). She is published by Scholastic and Entangled Teen, and is represented by Sara Crowe.
Her latest novel, TITANS, received two starred reviews, and FIRE & FLOOD was nominated as a YALSA Teens' Top 10 book of 2015. Victoria's novels are sold in thirteen different countries, and she loves receiving reader emails from at home, and across the world.