Kiss of the Royal by Lindsey Duga
My rating: 5 of 5 stars
Summary from Goodreads
In the war against the Forces of Darkness, the Royals are losing. Princess Ivy is determined to end this centuries-long conflict once and for all, so her new battle partner must succeed where the others failed. Prince Zach's unparalleled skill with a sword, enhanced by Ivy's magic Kiss, should make them an unstoppable pair—but try convincing Zach of that.
Prince Zach has spent his life preparing for battle, but he would rather be branded a heretic than use his lips as nothing more than a way to transfer magic. A kiss is a symbol of love, and love is the most powerful weapon they have—but try convincing Ivy of that.
With the fate of their world on the line, the battlefield has become a testing ground, and only one of them can be right. Falling for each other wasn't part of the plan—but try convincing their hearts of that.
PRE-ORDER ON
I received an e-ARC from NetGalley in exchange for an honest review.
In the world of monsters, darkness and one wicked Dark Queen, the kingdoms have gathered together, fighting the Darkness! Their weapons?
Kisses!
That's right! The Princes and Princesses of this world fight the evil monsters, which may also come from mythology, with Kisses of power, health, stealth even Kisses of enchantment. But these are not Kisses of love.
Princess Ivy is the best of her Legion but she loses too many partners to the monsters they have to fight. When she decides to pair with Prince Zach of another Kingdom, they will travel through enchanted, cursed forests and discover the true mystery behind the Wicked Dark Queen.
I enjoyed the premise! As a person raised with Disney and "true-love-wins", I enjoyed this book, where the Kisses were not part of feelings and procreation was done in the name of Lust. Those who believe in romance are also considered heretics.
There are many surprises here and while the book feels stretched between the beginning and the real action, I enjoyed the banter, the fighting scenes and the ending!
About the author: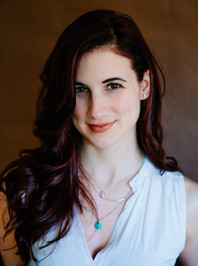 Lindsey Duga is a middle grade and young adult writer with a passion for fantasy, science fiction, and basically any genre that takes you away from the real world. She wrote her first novel in college while she was getting her bachelor's in Mass Communication from Louisiana State University.
Other than writing and cuddling with her morkie puppy, Delphi, Lindsey loves catching up on the latest superhero TV show and practicing yoga.
One True Love by Linda Kage
My rating: 5 of 5 stars
Summary from Goodreads
Custom demanded that Prince Urban get a love mark tattooed to the side of his left eye as an infant, just like the rest of his people, but to him, the stupid things have only brought on the scorn of his father, the misery of his siblings, and caused his entire kingdom to go broke from fighting so many wars over the irritating ink stains.
When Urban's sister must travel to Donnelly, the kingdom within the sand, for her arranged marriage to align two realms, he goes with her. But he no sooner steps foot inside their castle than his mark starts itching like a son of a bitch, telling him his one true love is near.
It just figures, though, that the woman meant for him is completely forbidden. Now he must decide if he should ignore the persistent mark, telling him she's the one, in order to avoid a possible war between kingdoms, or if he should discover whether she's worth risking everything for so they can be together. Either way, his life gets sucked into chaos with threats of beheadings, dark magic lurking, castle traitors scheming, and sword fights eminent.
Who knew one little tattoo could cause so much trouble?
(ONE TRUE LOVE is the author's first attempt at a fantasy romance. Please forgive her; she might've read an overabundance of Cassandra Gannon, Sarah J. Maas, and Eve Langlais books, then gone off to watch too many episodes of Supernatural, Game of Thrones, and Outlander, because this was the outcome.)
BUY ON
I received an e-ARC from the author in exchange for an honest review.
Allow me to fangirl and rave a lot about this little gem! First of all, Linda Kage has been known through her NA Contemporary series "Forbidden Men" and this is her first attempt on the Adult Fantasy. Knowing her writing style I was very excited about this book! Also, it has a map!
Prince Urban of Hight Cliff follows his sister Allera who is betrothed to Prince Brentley, from another kingdom. The people of High Cliff get a tattoo close to their eye, which will 'activate' magically when their True Love is close.
So, imagine Urban's surprise when his mark starts to twitch and he discovers that his True Love is the most forbidden woman to him! And thus begins a tale of angst, secret love and humorous moments, but also with political secrets, murderous plots and forbidden magic.
I really didn't expect the book to be so freaking amazing! There's double POV for Urban and Vienne, many secondary characters who I'd love to see their own story, like Nicolette, and the world building left me with a bittersweet need to re-read Throne of Glass or watch Game of Thrones.
Plus, True Love's Kiss works here!
Some aspects of the characters were annoying like the King, who sometimes acted like a spoiled child and many times Urban proved to be far more intelligent and always pointing the obvious to the others. The humor in the book also was amazing and honestly, I'd love to listen to the audiobook if there will be one.
Don't miss the chance to read this hidden gem!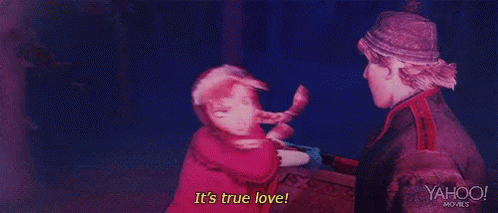 (That's Urban)
About the author:
Linda... Writes romance fiction from YA to adult, contemporary to fantasy. Most Kage stories lean more toward the lighter, sillier side with a couple meaningful moments thrown in. Focuses more on entertainment value and emotional impact.
Lives with hubby, two daughters, cat Holly, and nine cuckoo clocks in southeast Kansas, USA. Farm girl. Parents were dairy farmers. Was youngest of eight. Big family. Day job as a library assistant. Harry Potter House Gryffindor, Patronus White Stallion. Supernatural Team Dean. Game of Thrones Team Jon Snow and Tyrion Lannister. The Walking Dead Team Daryl. Outlander Team Jamie Fraser. Teen Wolf Team Stiles. Avenger Team Thor...or Hulk (can't decide). Justice League Team Flash. Arrow Team Stephen Amell. Stranger Things obsessed. Heard Laurel, not Yanny. Started out reading with the Baby-Sitters Club. Then moved to Sandra Brown, Linda Howard, Julie Garwood, and LaVyrle Spencer in high school. Now all over the place with romance reading.