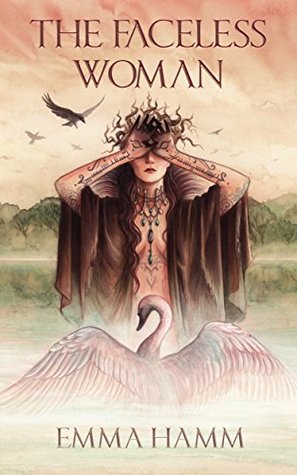 The Faceless Woman by Emma Hamm
My rating: 5 of 5 stars
Summary from Goodreads
Once upon a time…
A town will only suffer the presence of a witch for as long as she is useful. Aisling watches the flames lick her thighs and prays for a quick death. But when an Unseelie prince appears through the smoke, she does what any self respecting witch would do.
She curses him.
Bran should never have traveled to the human realm, and is shocked when a witch binds them together. His life is hers and he refuses to die. He saves her from the fires, casts a hex on the townsfolk for good measure, then whisks her away to safety. His only stipulation? She has to remove the binding curse.
Unfortunately for them both, she can't. Witch and Unseelie must travel across the Otherworld to break the ties that bind them. Secrets and lies stand between them, but both will stop at nothing to save themselves.
PRE-ORDER ON
I received an e-ARC from the author in exchange for an honest review.
Following closely Emma's writing has been a delight in the past months. Having discovered her books accidentally, after scouting Goodreads for a good "Beauty and the Beast" retelling, I fell in love with her pose and writing style, not to mention the seamless way, she weaves Celtic mythology with classic fairy tales!
Her upcoming book, part of the Otherworld series, features the Swan Princess as it blends with the Celtic mythology. While the books can be read as stand-alones, I truly recommend you to read them from the beginning. The stories interconnect with each other and very smartly the author laces clues for the next books in the series within the existing novels.
Aisling is a witch who has a curse on her; no Fae can see her face and she has magic within her that could make her coveted in the Otherworld or hunted in the human one. Bran is the Unseelie Prince who searches for a cure. Yet, when accidentally Aisling curses him, binding them together, they will form a tentative alliance, in order to search for the solution to the binding curse.
Their trip will be an adventure, a mystery, laced with dreams, creatures both beautiful and scary, sleeping old gods and tragedy. And a slow-burning romance, which I really want to have more of it. You can see the outline of the Swan Princess here, yet Emma Hamm succeeds in creating a unique blend of magic and monstrous beauty which encaptures the reader, begging for more.
At least, I want more! Because the ending could be this! And while some parts left me questioning the whys I am positive that Emma will give this pair a wonderful ending. Don't miss this one; the cover is stunning, there are clues everywhere and this hidden gem deserves more attention!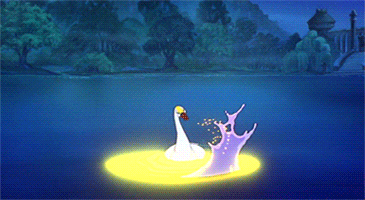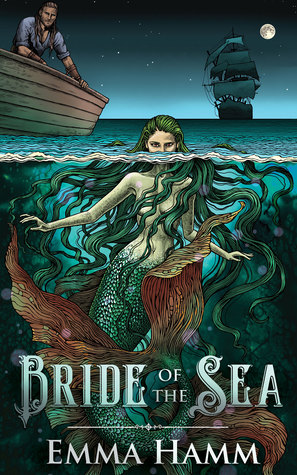 About the author:
I am from a very small rural town in Maine. I grew up amid blueberry fields, a farm full of animals, and surrounded by family. It was one of the best ways for a child to grow up. Horses blew puffs of sweet smelling breath in my hair, goats teased me until I giggled, and someone who loved me was always there to pick me up when I fell. I am truly blessed to have grown up in such a fashion.
The love of creative story telling started when I was very young. I used to "act out" the way a story should have gone and argued with my mother constantly about the endings of movies. I wrote a little bit, and eventually found myself in the online writing community. My love of characters blossomed and grew thanks to the ever vigilant parents who convinced me that imagination was one of the greatest gifts of the human mind. I wrote, I created, I read as many books as I could next to the fireplace.
I am inspired by the works of authors like Clive Barker, Mark Danielewski, Patricia Briggs, Clare B. Dunkle, and so many more.
Thank you all for your support, love, and kindness.