This week's topic is Top Ten Tuesday #144: Today is a freebie so I decided to feature 10 hidden gems of books! They are from both my 2017 and 2018 READ list!
10: No ordinary Star by M. C. Frank: In a world of no emotions and strict regimes, a girl and a soldier find each other in a mystery of a clock and space.
9: Society of Wishes by Elise Kova and Lynn Larsh: I adored Elise's books and her collaboration with Lynn produced an amazing book, which has also quite the wonderful sequel!
8: Onyx and Ivory by Mindee Arnett: While this book doesn't come out until May I had the luck to read the ARC. The cover is amazing, there's fantasy, mystery, romance and horses!
7: Wicked, Ugly, Bad by Cassandra Gannon: This book and its series takes the fairytales characters and revamps them into kingdoms with two castes; Bad and Good. Where the Good characters are actually quite...evil. Read this one, it's really good.
6: Peter Darling by Austin Chant: This retelling of Peter Pan with quite well-written LGTB elements (not going to spoil you!) was also one of the 'quiet' releases of 2017.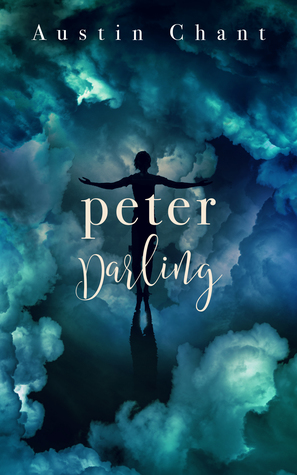 5: Gaslight Hades by Grace Draven: I looove Grace Draven's books! The romance is amazing and heartfelt and there are always high stakes in all of the characters! Yet, I felt that this gem went underrated!
4: A Wild and Unremarkable Thing by Jen Castleberry: Why didn't anyone raved about this book? Apart from a blog tour where I took part in, I didn't see this book much in the social media. Guys, it has DRAGONS! A strong heroine, multiple POVs and doomed (?) romance. Plus, look at this cover!
3: Heart of the Fae by Emma Hamm: Fun fact, I actually discovered the fan art in Tumblr, then I researched the author, then I read the book. It's a Beauty and the Beast retelling with Celtic rots so it was also a good mix. I loved Emma's writing and the characters! There is also a map and lots of secondary characters to go around!
Also recently Emma Hamm has released her new book Bride of the Sea (which I'll review this week) and she has also revealed the cover of her next book, which is The Swan Princess meets the Irish mythology! She is amazing!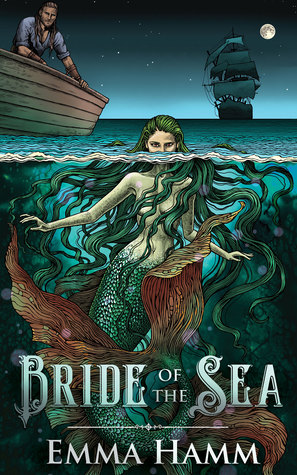 2: The Silenced Tale by J. M. Frey: The final book in the Accidental Turn series has action, mystery and bookish characters coming to life! And a Con! Just read the whole series because these books deserve a tv adaptation (at least)
1: Dread Nation by Justina Ireland: Is it my imagination or this book didn't get the attention it deserves? Despite being released on April 3rd, I didn't see any hype over this book. Well, let's point out a few good clues:
-zombies in Civil war America
-colored girl on the cover with a sickle
-lots of references to the unjust behavior of black people and Native Americans.
-hidden parts of the American history pointed out by the author at the end of the book
(plus I do think that this book cover is a nice punch to the President)