Hello, my dear readers! If you've noticed I've been quite scarce around this month apart from doing blog tours, cover reveals and my favorite Top 10 Tuesday.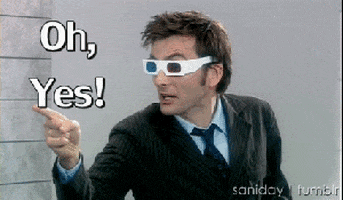 To be honest I got sick with the flu which led me to bed rest (for a week), and on and off appointments with the doctor. I do feel much better now but apart from the scheduled posts, I didn't have the mental strength to write reviews, which surprised me at an alarming rate.
So for this month, I am giving you the reviews I owe you with all my ranting and amazing new and old authors I've grown to love!
The Goblin Bride by Emma Hamm
My rating: 5 of 5 stars
Summary from GoodReads
In her debut novel, Emma Hamm brings us to a new world. The mining town of Silnarra is not an easy place to survive in. Convicts and the poor work alongside each other to gather gemstones sold to the rich and famous. Their lives are put on the line every day as they descend into tunnels that were built long before humans found them. Rumors of monsters lurking in the depths keep the miners wary of shadows. Disappearances frequently occur in the darkness.
Jane Penderghast has two younger siblings relying on her. She has to resort to desperate measures to keep them all alive. Women are not allowed to work in the mines but it is the only way to earn money in this cursed place. She will do anything to save her family, even lie and work in the belly of the earth.
In a moment of fear and confusion, she realizes that the rumors of goblins are true. These strange creatures that live far below her town bring her into their world. What she finds there is both astounding and heartbreaking. A goblin warrior, a dying race, and a chance at a life she never expected.
To become a Goblin Bride is no easy thing.
BUY ON
Jane lives in a world where mining can offer you a chance to go and live in the City, but it comes with costs and danger. Desperate to feed and raise her two siblings, she will disguise as a man and go to work in the mines. An accident will lead her to the discovery of another race, the Goblins.
Beautiful and terrifying at the same time, the Goblins take her as a prisoner and a warrior, Ruric becomes her guardian. There is double POV so we know both their thoughts and the descriptions of this world are amazing.
I had read firstly the other books by Emma Hamm, "Heart of Fae" and "Veins of Magic", which were amazing, and in this book, I could see how the author's writing evolved. There is a slow pace, as Jane and Ruric try to learn each other. In some cases, they try to communicate and in others, Jane acts kind of stupid, since her growing feelings and fear of her family collide and she doesn't think in a logic way.
The first book concludes with a kind of cliffhanger which opens the way into the second book.
The Goblin Warrior by Emma Hamm
My rating: 5 of 5 stars
Summary from GoodReads
Return to the world of Silnarra and discover the world above the sands.
Jane and Ruric continue to struggle as the relationship they have built slowly starts to unravel. Jane's siblings learn what life inside the City is really like. And a goblin boy is kidnapped from Below, causing an age old question to arise. What will happen if the humans find out that goblins do exist?
Together, Jane and Ruric must return the goblin boy to his home before the humans discover his existence. Their band of goblins and humans must travel across the deadly sands that Jane called home to find their way to the glistening City which houses the most dangerous person they have faced yet. They will fight many adversaries, disband many beliefs, and ultimately find out that not every situation is black and white.
To save the people she loves, Jane must reveal that humans and goblins are far more similar than she had anticipated.
BUY ON
The second book quickly picks up from the first. Jane and Ruric must follow the trail of the miner into the city, where there is treachery behind the beauty of the city. We do meet new characters and Jane's siblings take more active roles in this book. I really enjoyed the dynamics and how Jane and Ruric tried to sort their feelings for each other amidst the heart-ache and the death.
The ending is a symbolic gesture of learning to live with the different and how love and friendship can grow even in the most difficult circumstances.
Pestilence by Laura Thalassa
My rating: 5 of 5 stars
Summary from GoodReads
They came to earth—Pestilence, War, Famine, Death—four horsemen riding their screaming steeds, racing to the corners of the world. Four horsemen with the power to destroy all of humanity. They came to earth, and they came to end us all.
When Pestilence comes for Sara Burn's town, one thing is certain: everyone she knows and loves is marked for death. Unless, of course, the angelic-looking horseman is stopped, which is exactly what Sara has in mind when she shoots the unholy beast off his steed.
Too bad no one told her Pestilence can't be killed.
Now the horseman, very much alive and very pissed off, has taken her prisoner, and he's eager to make her suffer. Only, the longer she's with him, the more uncertain she is about his true feelings towards her … and hers towards him.
And now, well, Sara might still be able to save the world, but in order to do so, she'll have to sacrifice
her heart in the process.
BUY ON
It's been a while since I cried that much with a book by Laura Thalassa! Her new series features an Adult Paranormal, post-apocalyptic world where the Four Horsemen of the Apocalypse have appeared. I liked Sara and her courage to brave against Pestilence, while at the same time fearing for her own life. She was so humanized and realistic I could help root for her.
And while her relationship with Pestilence began in a very hard way, they both slowly opened to one another. I love how from one point onward there are some funny moments but also many heart-breaking ones. And after the ending? I dread to see what the world will suffer from.
Amazing! Simply amazing!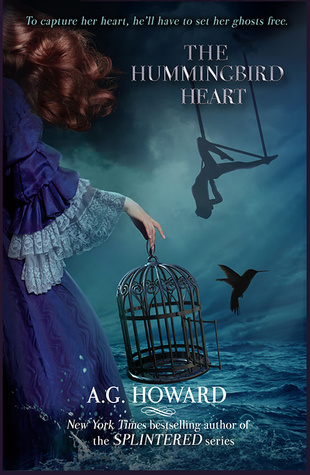 The Hummingbird Heart by A.G. Howard
My rating: 5 of 5 stars
Summary from GoodReads
Set 19 years after
The Architect of Song
.
Shortly after escaping a circus tragedy, young Italian orphan, Willow Antoniette, seeks refuge at The Manor of Diversions—a holiday resort in England born of a ghost story. For eleven years, she's raised alongside the children of the resort's owners: Julian, his twin brother, Nick, and their younger sister Emilia. Now that Willow is of marriable age, she's determined to escape finishing school along with everyone's efforts to make her a proper lady. The only man she wants to spend her life with is Julian, after all. Yet how can she tell him, when he thinks of her as nothing but a friend?
As a machinist and engineer, Julian Thornton prefers a governable life. He can't allow his ever-deepening attraction for Willow to distract from his amusement park plans to lure a younger, wealthier clientele to their family's resort. In hopes to escape Willow and find investors, Julian sets off on a transatlantic ocean liner headed for the St. Louis World's Fair, unaware Willow has secretly stowed away on the same ship.
A tiny, mute orphan named Newton and a pair of haunted Italian shoes bring Willow and Julian face to face on deck. Forced to work together to solve the mystery of Newton and his vindictive, ghostly companion, Julian and Willow can no longer fight their untapped passions. However, time to admit their true feelings is running out, for the ghost and her murderer have enlisted them as unsuspecting pawns in a karmic game of cat-and-mouse that could cost all of them their lives.
BUY ON
If you don't know about Howard's writing then I suggest you get out from the rock you've crawled under! Her writing is compelling, beautiful and lyrical. And she knows how to write gothic novels!
But in the historical genre? She also does a pretty amazing job! This book takes place 19 years after the end of the first book, "The Architect of Song" and follows the story of Willow and Julian. They are both in love with each other, and they try to hide it from one another. Also, there is a mystery in the ship, they've sailed into that will keep you in you on the edge of your seat wondering who is the real villain and who the victim.
Also, the eroticism in this book may be subtle but it does you swoon and fan yourself. The historical elements were very well described and it is obvious that Howard has done her research in order to give a realistic story to her readers. I really recommend reading the first book of the series though before diving into this one.
The Queens of Innis Lear by Tessa Gratton
My rating: 5 of 5 stars
Summary from GoodReads
A kingdom at risk, a crown divided, a family drenched in blood.
The erratic decisions of a prophecy-obsessed king have drained Innis Lear of its wild magic, leaving behind a trail of barren crops and despondent subjects. Enemy nations circle the once-bountiful isle, sensing its growing vulnerability, hungry to control the ideal port for all trade routes.
The king's three daughters—battle-hungry Gaela, master manipulator Reagan, and restrained, starblessed Elia—know the realm's only chance of resurrection is to crown a new sovereign, proving a strong hand can resurrect magic and defend itself. But their father will not choose an heir until the longest night of the year, when prophecies align and a poison ritual can be enacted.
Refusing to leave their future in the hands of blind faith, the daughters of Innis Lear prepare for war—but regardless of who wins the crown, the shores of Innis will weep the blood of a house divided.
BUY ON
Wow, just wow! I really couldn't believe the sheer beauty and magic I saw in this book. I knew Tessa Gratton from her "United States of Asgard" series, which is also amazing, but I could expect to be blown away by this one!
Based on the Shakespearian tragedy of "King Lear", this book takes place in a magical world where there are empires, long and mysterious kingdoms and an island where you can speak the language of trees and find your future in the stars. Gaela, Reagan, and Elia are the daughters of King Lear, an almost mad king who cares more about finding the destiny in stars rather than the consequences of his actions, that led to the dying island.
As each daughter tries to find a way to weave through power-hungry husbands, an emperor from across the sea and Elia's lost love, Ban, this book is a cluster of emotions, tragedy, and magic. Being an adult high fantasy book, I would put it in league with Lord of the Rings and Game of Thrones. It's something in between with far more representation, diversity and many aspects of sexuality.
In fact, the ending gutted it me and left me hollow, because I would really like to read a sequel or short stories about this world. I can only hope that Tessa Gratton will do it.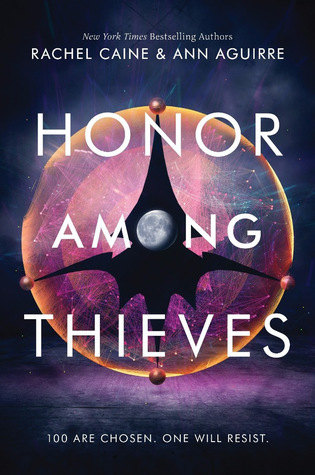 Honor Among Thieves by Rachel Caine
My rating: 5 of 5 stars
Summary from GoodReads
Petty criminal Zara Cole has a painful past that's made her stronger than most, which is why she chose life in New Detroit instead of moving with her family to Mars. In her eyes, living inside a dome isn't much better than a prison cell.
Still, when Zara commits a crime that has her running scared, jail might be exactly where she's headed. Instead, Zara is recruited into the Honors, an elite team of humans selected by the Leviathan—a race of sentient alien ships—to explore the outer reaches of the universe as their passengers.
BUY ON
REVIEW
Zara seizes the chance to flee Earth's dangers, but when she meets Nadim, the alien ship she's assigned, Zara starts to feel at home for the first time. But nothing could have prepared her for the dark, ominous truths that lurk behind the alluring glitter of starlight.
I really couldn't put this book down! The story was amazing with lots of action, lovely growing friendships and a romance that was way too cute to ignore. And the art at the beginning of the book? It was stunning! And for a strange reason, it reminded me of the flying whales from "Fantasia 2000".
Zara is a thief, but she is chosen to become an Honor, one of the two people who will pilot the alien living-spaceships that will fly into the far universe and bring back new discoveries to the world. There is a double POV, which gripped me from the start and I couldn't help but root for every character!
Nadim was also a unique character! I'll just say that the relationship that grows with Zara is one I'd love to see more in the second book too. Because after the action scenes on the final pages the book just left me wanting more!