The Silenced Tale
J.M. Frey
(The Accidental Turn #3)
5 of 5 stars
Published by: REUTS Publications
Publication date: December 12th 2017
Genres: Adult, Fantasy
Forsyth Turn never wanted to be a hero. And yet, even in the Overrealm, a hero is what he'll be.
After their last adventure in Hain, Forsyth expected to return to the life he'd built with Pip and Alis, his days of magic and heroics behind him. But then Pip starts suffering night terrors laced with images of glowing ivy and Elgar Reed calls with fears of bizarre threats and a man garbed all in black.
But there is no magic in the Overrealm. Forsyth refuses to believe that anything other than mundane coincidence is at work—until Elgar's stalker leaves him a message too eerie and specific to ignore. Now, he has to face the possibility that Pip's dreams and Elgar's fears are connected . . . and that maybe they weren't the only ones to escape the pages of The Tales of Kintyre Turn.
And if that's the case, it's going to take more than a handful of heroes to save the day this time. It's going to take an army. Luckily, Reed fans are legion.
A stunning conclusion to the series, The Silenced Tale is a genre-bending whirlwind that breathes life into the idea that the power of story lies not just with the creator, but with the fans who love it.
BUY ON
I received an e-ARC from the publisher and NetGalley in exchange for an honest review.
The thrilling conclusion to this amazing series is here! I can't express my love enough for this book which, along with the series, should be given more attention. It's not your usual story, the author hints lots of social issues through her writing in a brutal, yet sarcastic way and there is a wonderful cast of characters!
So, after the end of the second book and its adventures, Forsyth, Pip and their sweet daughter return to their normal lives. But Elgar Reed, the author of the books Forsyth came from, is plagued by nightmares and a stalker. Soon a hunt will begin where a known villain is alive and kicking and slowly magic is seeping into our world.
There are many POVs here; Reed Forsyth and some of Pip. I love how Reed slowly tries to learn more about his own characters and how hard he also tries to be there for Forsyth and his family. Pip is, as usual, a smart, strong woman who will do anything for her family, despite the fear of losing them.
And Forsyth! My beautiful, sweet, cinnamon roll gets a hard edge on his character! I didn't expect some things to happen, which actually had me trembling while reading! Some action scenes were very powerful!
There is a certain scene in a Con, where magic seeps in! Imagine all the cosplays suddenly getting magic powers! That's all! No more spoilers!
There was also a huge surprise in this book, which I didn't expect and I grew to love. The ending? It gutted me because I am not prepared to leave these amazing characters behind! Luckily Frey will also have a collection of short stories, so there'll be that!
In the end, anyone should read this series! It's enjoyable, quirky with a good dose of action, romance and humour!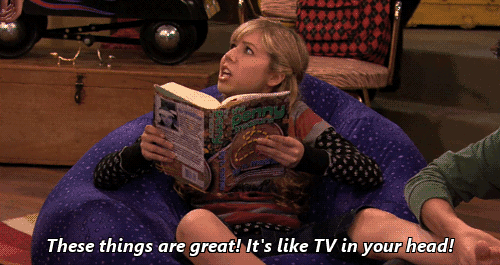 Pre-order on
REUTS
for $0.99 and receive your copy the weekend before it's released!
Catch up with
The Untold Tale
and
The Forgotten Tale
!
Author Bio:
J.M. Frey holds a BA in Dramatic Literature, where she studied playwriting and traditional Japanese theatre forms, and a Masters of Communications and Culture, where she focused on fanthropology.
She is active in the Toronto geek community, presenting at awards ceremonies, appearing on TV, radio, podcasts, live panels and documentaries to discuss all things fandom through the lens of Academia. She was an invited panelist on the SPACE Channel's premier chat show InnerSPACE, has lived in Japan, and lent costumes to the Ontario Science Centre for their exhibition on Steampunk in Spring 2011.
She loves to travel (disguising it as research), and has visited nearly every continent. She also has addictions to scarves, 'Doctor Who', and tea, all of which may or may not be related.