Welcome to the cover reveal of the new upcoming Halloween release by REUTS Publications! The cover is gorgeous and the story also fits the Halloween spirit!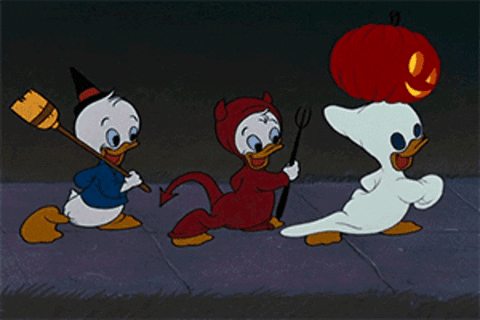 SUMMARY
When college senior Jane Lamb dies suddenly, she discovers that the afterlife is less pearly gates and fluffy clouds and more standing in line at the DMV. But before she can spend eternity lamenting over her short, unremarkable life, she's offered a do-over—as a Conduit, a reincarnated messenger contracted to reap souls.
Determined to do things right the second time, Jane takes the job and reincarnates as eighteen-year-old college freshman Liv Hartley. Only, the excitement for her new life doesn't last. There are consequences to bearing the coveted infinity symbol tattoo marking her as a Conduit, and Liv quickly finds that getting a second chance doesn't mean getting a better one. Possessive demons, stolen assignments, and a love life that's decidedly complicated are all a far cry from the mundane existence Jane led. But with more questions piling up than bodies, there's only one thing Liv knows for sure: life doesn't get any easier after death.
Filled with sparkling wit, conflicted romance, and more spirit than a haunted mansion,
Conduit
is a fun-filled paranormal that explores the idea of regret, love, and what we would give to live twice.
ADDITIONAL INFO
Title: Conduit
Author: C.C. Dowling
Release Date
:
October 31, 2017
(Halloween!!!)
ABOUT THE AUTHOR
When she was a child, CC Dowling knew two things. That she would never have kids, and she would be a writer, which makes her right half the time. CC shared her passion for writing with music and science, and still does.
She spent the first half of college singing, and most of the second half in a lab. After twelve years spent chasing a four year degree, and enough college credits to ensure student loan debt well into her nineties, CC graduated in 2009 with a B.S. in Biotechnology and went to work playing with stem cells and neuro pathways.
Now, CC lives in America's finest city with her preschooler (who plays in the back yard with the faeries), her husband (the financial shaman), her aussie (with mesmerizing blue eyes), her very real pet dragon (who guards the perimeter of her house at night), and an unknown bundle of joy currently taking up residence behind her belly button. When she's not working or writing (which is still technically working), CC can be found playing a round of disc golf with the boys and the dog, or desperately trying to figure out which pair of sandals are the most appropriate for the harsh Southern California winters.
Her debut novel, Conduit, is the first in a New Adult Paranormal Romance series.