Daughter of the Siren Queen by Tricia Levenseller
My rating: 5 of 5 stars
summary from GoodReads
Alosa's mission is finally complete. Not only has she recovered all three pieces of the map to a legendary hidden treasure, but the pirates who originally took her captive are now prisoners on her ship. Still unfairly attractive and unexpectedly loyal, first mate Riden is a constant distraction, but now he's under her orders. And she takes great comfort in knowing that the villainous Vordan will soon be facing her father's justice.
When Vordan exposes a secret her father has kept for years, Alosa and her crew find themselves in a deadly race with the feared Pirate King. Despite the danger, Alosa knows they will recover the treasure first . . . after all, she is the daughter of the Siren Queen.
BUY ON
This was one of the finest, adventurous endings! The duology for this story worked perfectly although I'm sad to see this series end. I wouldn't mind a short story companion for the Avalee crew!
Alosa and co will have to outrun the Pirate King, find the treasure and discover new secrets. Also Alosa will have to deal with her feelings for Riden, who is as amazing as ever! It's been a while since I had seen such an understanding male POV in the YA! The action was outstanding and the crew itself filled the plot with funny and heartbreaking moments.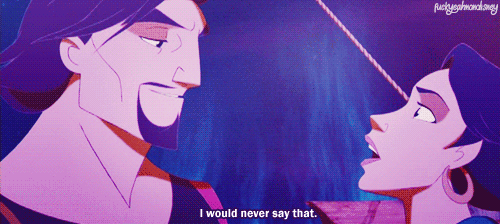 Alosa is a fine example of a young woman who knows her worth, does not hesitate to defend her crew and cares about them deeply. You don't see that often in a pirate story. And the ending? Gosh, I'd give everything to be on that ship!
About the author:
Initially from a small town in Oregon, Tricia now lives next to the Rocky Mountains with her bossy dog, Rosy. She received her degree in English Language and editing and is thrilled that she never has to read a textbook again. When she's not writing or reading, Tricia enjoys putting together jigsaw puzzles, playing volleyball, playing OVERWATCH, and watching shows while eating extra-buttered popcorn.