Sea Witch by Sarah Henning
My rating: 5 of 5 stars
Summary from GoodReads
Everyone knows what happens in the end.
A mermaid, a prince, a true love's kiss.
But before that young siren's tale, there were three friends.
One feared, one royal, and one already dead.

~~~~~~~~~~

Ever since her best friend, Anna, drowned, Evie has been an outcast in her small fishing town. A freak. A curse. A witch.

A girl with an uncanny resemblance to Anna appears offshore and, though the girl denies it, Evie is convinced that her best friend actually survived. That her own magic wasn't so powerless after all. And, as the two girls catch the eyes—and hearts—of two charming princes, Evie believes that she might finally have a chance at her own happily ever after.

But her new friend has secrets of her own. She can't stay in Havnestad, or on two legs, unless Evie finds a way to help her. Now Evie will do anything to save her friend's humanity, along with her prince's heart—harnessing the power of her magic, her ocean, and her love until she discovers, too late, the truth of her bargain.

The rise of Hans Christian Andersen's iconic villainess is a heart-wrenching story of friendship, betrayal, and a girl pushed beyond her limits—to become a monster.
PRE-ORDER ON
I received an e-ARC from Edelweiss in exchange for an honest review.
I didn't know what to think when I first requested "Sea Witch". Would I see Ursula in her younger years being a psychopath? Or maybe the human counterpart of her? But NOPE! I got a story of friendship, secret love, and anguish from all the characters involved here! Ana, Evie, and Nik had many layers of emotions and also many secrets to hide! Told from many POVs moving back and forth in time, this book was a sad, lonely tale which in a way humanizes the Sea Witch of the classic fairy tale without actually giving us the creepy vibes of Ursula. Totally recommended reading on the summer! I mean those tentacles are creepily gorgeous...right?
About the author
:
Sarah Henning is a recovering journalist who has worked for the Palm Beach Post, Kansas City Star and Associated Press, among others. While in South Florida, Sarah lived and worked through five hurricanes, which gave her an extreme respect for the ocean. When not writing, she runs ultramarathons, hits the playground with her two kids and hangs out with her husband Justin, who doubles as her long-suffering IT department. Sarah lives in Lawrence, Kansas, which, despite being extremely far from the beach, happens to be pretty cool.
A Thousand Beginnings and Endings by Ellen Oh
My rating: 5 of 5 stars
Summary from GoodReads
Star-crossed lovers, meddling immortals, feigned identities, battles of wits, and dire warnings. These are the stuff of fairy tale, myth, and folklore that have drawn us in for centuries.

Fifteen bestselling and acclaimed authors reimagine the folklore and mythology of East and South Asia in short stories that are by turns enchanting, heartbreaking, romantic, and passionate.

Compiled by We Need Diverse Books's Ellen Oh and Elsie Chapman, the authors included in this exquisite collection are: Renee Ahdieh, Sona Charaipotra, Preeti Chhibber, Roshani Chokshi, Aliette de Bodard, Melissa de la Cruz, Julie Kagawa, Rahul Kanakia, Lori M. Lee, E. C. Myers, Cindy Pon, Aisha Saeed, Shveta Thakrar, and Alyssa Wong.

A mountain loses her heart. Two sisters transform into birds to escape captivity. A young man learns the true meaning of sacrifice. A young woman takes up her mother's mantle and leads the dead to their final resting place. From fantasy to science fiction to contemporary, from romance to tales of revenge, these stories will beguile readers from start to finish. For fans of Neil Gaiman's Unnatural Creatures and Ameriie's New York Times–bestselling Because You Love to Hate Me.
PRE-ORDER ON
I received an e-ARC from Edelweiss in exchange for an honest review.
This delightful anthology gathers everything I love about the authors mentioned and creates an amazing showcase of Asian mythology, ranging from contemporary to science fiction! I have always admired Asian mythology through the whole continent and not only because of my historical interest but also because of how tragic many of the stories can be. How misunderstandings and talking animals can lead the heroes and gods to clash together or die for one another.
I loved Julie Kagawa's, Roshani Chokshi's and Cindi Pon's stories very much which also made me cry...again!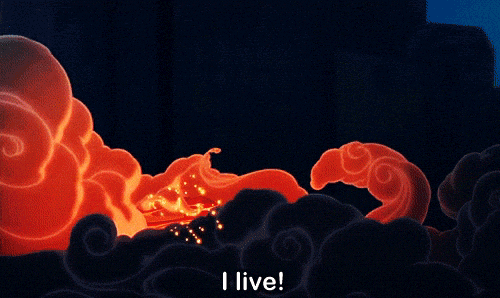 About the author
:
Ellen Oh, YA and MG author, represented by Barry Goldblatt, BG Literary