About the book:
What's the one thing you shouldn't do when your boss is your ruthless evil widowed stepmother who hates your guts more than anyone?
Kiss the man she's interested in.
So what does Kaitlynn Judge find herself doing?
Yep, she kisses the one man her stepmother currently wants, who also happens to be the CEO of the company where she works.
Can we say doomed?
After the death of her father, Kaitlynn's life has been stuck in a rut. But that begins to change after meeting a dashing stranger during the office Halloween party. Now she has to navigate vengeful stepmothers, meddling stepsiblings, and gorgeous guys in hot pursuit to reach her happily ever after.
While making a detour from the fantasy aspect, this contemporary take on the Cinderella story continues to cling to a few of our favorite traditions. You'll still find the unmerited oppression along with fleeing women, missing shoes, mouse companions, magic wands, pumpkin-like rides to the big bash, and so much more. So rest assured, it's all familiar and yet quirkily different.
"Let's raid the kitchen," he was saying. "Then bring everything back here for a picnic on the bed. You know, refuel before our next round." His boyish grin was adorable as he wiggled his eyebrows my way. "I'll even cook."
Wait up. Had he just said… I'll cook? And also picnic in bed? Was this guy my spirit animal?
In that moment, I swear I loved him more than I loved bacon. Or chocolate. Like, if all three of Ezra, bacon, and chocolate were rolling off a cliff at the same time, I'd dive to save him first.
My petrified expression of shock caused him to chuckle… One of those really sexy, low-pitch, make-your-ovaries-tremble-with-glee chuckles.
"Come on." He returned to the bed and took my arm, manually helping me sit up. "You can still move, right?"
I wasn't sure. "I think." To test it, I lifted one arm before letting it fall limply back into my lap. "Kind of."
My reaction amused him; he laughed again. "Here." He picked up his white V-neck undershirt from the floor only to tug it over my head. "You wear this, or I'll get distracted and burn all the food."
"'Kay," I said, gazing up at him in absolute adoration, because seriously, was he even real?
Maybe everything since the night of the Halloween party had been one elaborate, too-good-to-be-true dream. Yeah. I bet when I'd gone down the stairs into my old workroom to save Jacqueline, I'd forgotten about that low-hanging pipe and I'd hit my head. I was probably still laying on the cold metal stairs in some kind of coma. Lord, I hope someone found me soon. The idea of Uncle Bru having to clean up all the blood that was no-doubt seeping from my head wound was kind of worrisome.
Other than that, I was actually fine with staying right there, in coma land.
With Ezra.
"Kaitlynn?" A sexy male hand waved in front of my face. Then his face appeared in front of me, his blue eyes squinted with concern. "You still with me, Yellow?"
I nodded, only to answer, "I dunno. I think maybe you fucked me stupid."
He laughed.
I seriously loved his laugh.
Hooking his hands under my armpits, he answered, "Not possible. You're still too adorably witty to be stupid yet. But maybe after a few more rounds…" He shrugged and grinned, insinuating that anything was possible.
I received an e-ARC from the author in exchange for an honest review.
I always enjoy the stories written by Linda Kage! She knows how to mix comedy, romance, swoony scenes and a good spoonful of tragedy whilst keeping a light tone and amazing characters! Kissing the Boss, continues with Ezra who we met on the first book, and now he has to deal with a bitchy co-CEO and also find out who the mysterious Yellow Power Ranger is; he had met her on the Halloween party of the company.
The story doesn't make you feel bored and the dialogue with the banter and the cameo appearances of old and new characters keeps you always in pace with the plot.
And if you haven't read Linda's "Forbidden Men" series what are you waiting for?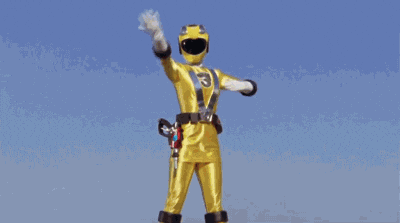 About the author:
Based in southeastern Kansas farming territory, I write contemporary romance fiction. Some of my published works are The Forbidden Men series, The Trouble with Tomboys, The Stillburrow Crush, and Fighting Fate. And most of my stories lean more toward the lighter, sillier side with a couple meaningful moments thrown in. I tend to focus more on entertainment value and emotional impact, but I love to share my stories with people of similar interests. So I'd always be honored to escape for a while with you if you wanted to give my stories a try. Thanks so much for your time and try to have a spectacular day. Big hugs, Linda