My Plain Jane by Cynthia Hand
My rating: 5 of 5 stars
Summary from GoodReads
You may think you know the story. After a miserable childhood, penniless orphan Jane Eyre embarks on a new life as a governess at Thornfield Hall. There, she meets one dark, brooding Mr. Rochester. Despite their significant age gap (!) and his uneven temper (!!), they fall in love—and, Reader, she marries him. (!!!)
Or does she?
Prepare for an adventure of Gothic proportions, in which all is not as it seems, a certain gentleman is hiding more than skeletons in his closets, and one orphan Jane Eyre, aspiring author Charlotte Brontë, and supernatural investigator Alexander Blackwood are about to be drawn together on the most epic ghost hunt this side of Wuthering Heights.
PRE-ORDER ON
I received an e-ARC from Edelweiss in exchange for an honest review.
The one and only tale that comes second after "Pride and Prejudice" in my classics list is Jane Eyre! While I still felt bad for Jane after everything she'd been through I always enjoyed her voice and the book's writing.
Now the trio of authors, take the classic, turn it into Ghostbusters meet Sherlock Holmes in the early days before the Victorian era and voila! You have an adventure full of ghosts, funny moments and lots of easter eggs and mentions!
Jane is just plain, but she can see ghosts and her best friend Helen is a ghost too. Her other best friend is none other than Charlotte Bronte who aspires to become an author and she is strong and sassy. The whole plot revolves around how Jane, Charlotte and the paranormal investigator Alexander Blackwood attempt to solve the mysteries behind the Thornfield Hall and Mr. Rochester.
You seriously do NOT expect the crazy stuff that happens here but I do assure you that there are swoon times, roll your eyes times and lots of mentions to Harry Potter, The Princess Bride and more! And for once I truly enjoyed Helen being the voice of reason, while Jane fell head over heels for Mr. Rochester.
This enjoyable read is going to make you laugh but also enjoy the twisting tales behind the characters!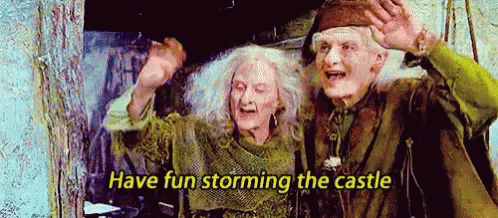 About the authors:
Brodi Ashton
Brodi Ashton is the author of the EVERNEATH trilogy. and the forthcoming DIPLOMATIC IMMUNITY with Balzer and Bray. She received a bachelor's degree in journalism from the University of Utah and a master's degree in international relations from the London School of Economics.
Brodi has an active following on her blog, which can be found at www.brodiashton.blogspot.com. She lives in Utah with her family. Follow her on Twitter at @brodiashton.
---
Cynthia Hand
Cynthia Hand is the
New York Times
bestselling author of the UNEARTHLY trilogy. After receiving graduate degrees in creative writing from Boise State University and the University of Nebraska-Lincoln, she went on to teach fiction and young adult literature at Pepperdine University. She and her family now reside in Idaho. Her most recent contemporary YA, THE LAST TIME WE SAY GOODBYE, was just released in February 2015. Find her at www.cynthiahandbooks.com or @CynthiaHand on Twitter.
---
Jodi Meadows
Jodi Meadows lives and writes in the Shenandoah Valley, Virginia, with her husband, a Kippy*, and an alarming number of ferrets. She is a confessed book addict, and has wanted to be a writer ever since she decided against becoming an astronaut. She is the author of the INCARNATE Trilogy and the ORPHAN QUEEN Duology (HarperCollins/ Katherine Tegen). Visit her at
www.jodimeadows.com