I am quite excited to share with you today a beautiful video of how the cover for Jennifer Armentrout's new book, "If There's no Tomorrow", was created! The cover designer is Laci Ann.
Follow the post below to pre-order and also win pre-order goodies!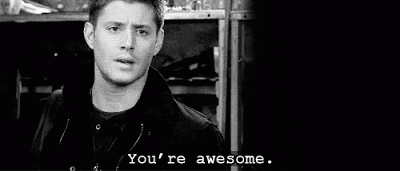 Summary from GoodReads
Lena Wise is always looking forward to tomorrow, especially at the start of her senior year. She's ready to pack in as much friend time as possible, to finish college applications and to maybe let her childhood best friend, Sebastian, know how she really feels about him. For Lena, the upcoming year is going to be one of opportunities and chances.
Until one choice, one moment, destroys everything.
Now Lena isn't looking forward to tomorrow. Not when friend time may never be the same. Not when college applications feel all but impossible. Not when Sebastian could never forgive her for what happened.
For what she let happen.
With the guilt growing each day, Lena knows that her only hope is to move on. But how can she move on when tomorrow isn't even guaranteed?
PRE-ORDER ON
# 1 New York Times and # 1 International Bestselling author Jennifer lives in Martinsburg, West Virginia. All the rumors you've heard about her state aren't true. When she's not hard at work writing. she spends her time reading, watching really bad zombie movies, pretending to write, and hanging out with her husband and her Jack Russell Loki.
Her dreams of becoming an author started in algebra class, where she spent most of her time writing short stories….which explains her dismal grades in math. Jennifer writes young adult paranormal, science fiction, fantasy, and contemporary romance. She is published with Spencer Hill Press, Entangled Teen and Brazen, Disney/Hyperion and Harlequin Teen. Her book Obsidian has been optioned for a major motion picture and her Covenant Series has been optioned for TV. Jennifer has won numerous awards, including the 2013 Reviewers Choice Award for Wait for You, the 2015 Editor's Pick for Fall With Me, and the 2014/2015 Moerser-Jugendbuch- Jury award for Obsidian. Her young adult romantic suspense novel DON'T LOOK BACK was a 2014 nominated Best in Young Adult Fiction by YALSA. Her adult romantic suspense novel TILL DEATH was a Amazon Editor's Pick and iBook Book of the Month. Her young adult contemporary THE PROBLEM WITH FOREVER is a 2017 RITA Award nominee.
She also writes Adult and New Adult contemporary and paranormal romance under the name J. Lynn. She is published by Entangled Brazen and HarperCollins.