I had the chance to read the past week two books about Peter Pan. One came after a GoodReads recommendation and since I am a sucker about anything concerning my childhood *cough* crush *cough*, I decided to showcase both reviews in one post!
But beware that these books despite being amazing have NOTHING to do with the way you perceive the classic tale.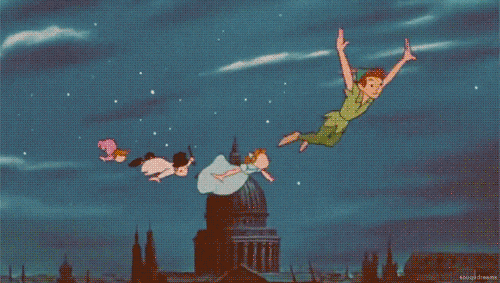 Lost Boy by Christina Henry
My rating: 4 of 5 stars
Summary from GoodReads
There is one version of my story that everyone knows. And then there is the truth. Once I loved a boy called Peter Pan. Peter brought me to his island because there were no rules and no grownups to make us mind. He brought boys from the Other Place to join in the fun, but Peter's idea of fun is sharper than a pirate's sword.
He wants always to be that shining sun that we all revolve around. He'll do anything to be that sun. Peter promised we would all be young and happy forever. Peter will say I'm a villain, that I wronged him, that I never was his friend. Peter Lies.
BUY ON
REVIEW
In a dark atmosphere hidden behind the lovely scenery of Neverland, lies Peter and his Lost Boys. His best friend is Jamie and they like playing games and have fun. Even when the games turn bloody and the boys die.
In this retelling of Peter Pan, Jamie (you can guess who he will become) tells us the TRUE story behind his coming to Neverland, how at first he and Peter were unseperable and how later, after a turn of horrific events, he came to be the one and true Captain Hook.
His POV was not as childish as you expect it to be. I was very surprised of the way Christina Henry gave me the world-building of Neverland, which I know by heart already but at the same time added the dark twist that made this book too hard to put it down!
I've read many retellings about the story, but it is this book that comes closer to the issue behind Hook's constant anger and sorrow. Because Peter Pan is quite the villain in this book.
I good book if you want to turn into something darker . ;)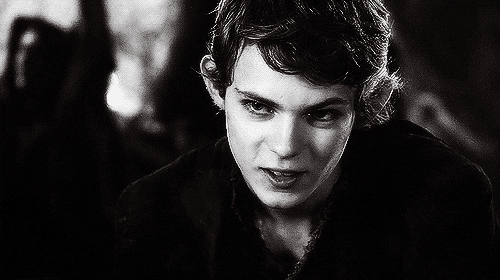 (yeah HE popped into my mind!)
About the author:
CHRISTINA HENRY is the author of the CHRONICLES OF ALICE duology, ALICE and RED QUEEN, a dark and twisted take on Alice's Adventures in Wonderland, as well as LOST BOY: THE TRUE STORY OF CAPTAIN HOOK, an origin story of Captain Hook from Peter Pan.
She is also the author of the national bestselling BLACK WINGS series (BLACK WINGS, BLACK NIGHT, BLACK HOWL, BLACK LAMENT, BLACK CITY, BLACK HEART and BLACK SPRING) featuring Agent of Death Madeline Black and her popcorn-loving gargoyle Beezle.
She enjoys running long distances, reading anything she can get her hands on and watching movies with samurai, zombies and/or subtitles in her spare time. She lives in Chicago with her husband and son.
You can visit her on the web at
www.christinahenry.net
,
facebook.com/authorChristinaHenry
,
twitter.com/C_Henry_Author
and
www.goodreads.com/CHenryAuthor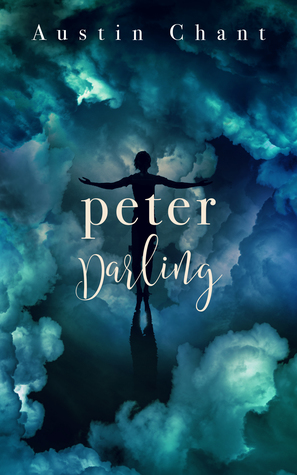 Peter Darling by Austin Chant
My rating: 5 of 5 stars
Summary from GoodReads
Ten years ago, Peter Pan left Neverland to grow up, leaving behind his adolescent dreams of boyhood and resigning himself to life as Wendy Darling. Growing up, however, has only made him realize how inescapable his identity as a man is.
But when he returns to Neverland, everything has changed: the Lost Boys have become men, and the war games they once played are now real and deadly. Even more shocking is the attraction Peter never knew he could feel for his old rival, Captain Hook—and the realization that he no longer knows which of them is the real villain.
BUY ON
REVIEW
In a different plot line and POV this book was a hidden gem and a surprise! I knew from the start that it would have a GLBT related theme, but the plot twist still took me by surprise! It's not as dark as the previous book I've read and it had a sweeter meaning than other Peter Pan related books.
I also liked Hook in this one. Despite being hateful towards Peter, had also too much pain inside him which led him to Neverland and the secrets that were hidden in it. The ending was simple, yet beautiful, full of hope and new dreams.
About the author:
Austin Chant is a bitter millennial, a decent chef, and a queer, trans writer of romance and speculative fiction. He co-hosts the Hopeless Romantic, a podcast dedicated to exploring LGBTQIA+ love stories and the art of writing romance. He currently lives in Seattle, in a household of wildly creative freelancers who all spend too much time playing video games.