Starfall by Melissa Landers
My rating: 5 of 5 stars
Summary from GoodReads
When Princess Cassia Rose fled her home world of Eturia to escape an arranged marriage, she had no idea her sudden departure would spark a war. Now after two years hiding as a ship hand, she is finally returning to her beloved home, but not in the way she imagined. Shackled by bounty hunters, she is violently dragged back to account for her crimes. Her only solace is that the Banshee crew managed to evade capture, including Kane Arric, her best friend...with occasional benefits.
Meanwhile, Kane and the rest of the crew of the Banshee plan a desperate rescue mission. But when they arrive on Eturia, Cassia isn't exactly in need of heroics—she's claimed her birthright as Eturia's queen, but has inherited a war-torn planet simmering with rebellion. Cassia must make alliances, and Kane, the bastard son of a merchant, isn't a choice that will earn her any friends. Kane knows he will never find someone to replace Cassia—and is certain she returns his feelings—but how can he throw away his own promising future waiting on a queen?
When the outer realm is threatened by the dangerous Zhang mafia, Cassia, Kane and the rest of the Banshee crew uncover a horrifying conspiracy that endangers the entire universe. In the face of unspeakable evil, Cassia must confront her own family's complicated legacy on Eturia and decide once and for all who her real family is.
BUY ON
I had truly enjoyed "Starflight", which had included too much banter, funny moments and space pirates! And of course I jumped into the chance to read the companion novel! The story of the escaped princess and her best friend and how truly they both wanted to love each other but also couldn't escape their duties,was a hit to my sci-fi heart.
Cassia and Kane are such a funny pair. Always fighting over the laser razor and how each other sleeps, but deep down they truly care for each other. And since I am not one to spoil you, just let me tell you that there is lots of planning and running all over the galaxy with this pair and the rest of the crew!
A great read and one to make me love Melissa Lander's writing even more!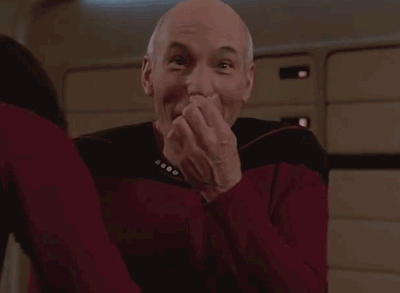 About the author:
Melissa Landers writes romantic sci-fi & fantasy for teens and the young at heart. The Alienated trilogy (ALIENATED, INVADED, and UNITED) is now complete! STARFLIGHT is available, and its companion novel STARFALL releases in February. Look for THE HALF KING, first in a new fantasy duology, in 2018.
Ten Thousand Skies Above You by Claudia Gray
My rating: 5 of 5 stars
Summary from GoodReads
Ever since she used the Firebird, her parents' invention, to cross into alternate dimensions, Marguerite has caught the attention of enemies who will do anything to force her into helping them dominate the multiverse—even hurting the people she loves. She resists until her boyfriend, Paul, is attacked and his consciousness scattered across multiple dimensions.
Marguerite has no choice but to search for each splinter of Paul's soul. The hunt sends her racing through a war-torn San Francisco, the criminal underworld of New York City, and a glittering Paris where another Marguerite hides a shocking secret. Each world brings Marguerite one step closer to rescuing Paul. But with each trial she faces, she begins to question the destiny she thought they shared.
The second book in the Firebird trilogy,
Ten Thousand Skies Above You
features Claudia Gray's lush, romantic language and smart, exciting action, and will have readers clamoring for the next book.
BUY ON
The heart-pounding sequel to "A Thousand Pieces of You" was truly magnificent! Many would think that trilogies always suffer from SBS (Second Book Syndrome), but this is not true for "Ten Thousand Skies Above You".
Marguerite and Theo will have to travel through dimensions and alternative universies in order to save Paul; and nothing is easy. There is struggle, many cases where doubt crept in and in some the enemies were even worse than the friends.
I love how Marguerite tried to come into terms with her emotions. Nothing is easy for her and her love for Paul strived many times to give her the power she needed in order to save him.
Not to mention the plot bomb which fell towards the end of the book and the cliffhanger that followed! I really have to continue reading the next book!
About the author:
Claudia Gray is not my real name. I didn't choose a pseudonym because my real name is unpleasant (it isn't), because I'd always dreamed of calling myself this (I haven't) or even because I'm hiding from the remnants of that international diamond-smuggling cartel I smashed in 2003 (Interpol has taken care of them). In short, I took a pseudonym for no real reason whatsoever. Sometimes this is actually the best reason to do things.
I live in New Orleans. So far, in life, I've been a disc jockey, a lawyer, a journalist and an extremely bad waitress, just to name a few. I especially like to spend time traveling, hiking, reading and listening to music. More than anything else, I enjoy writing.