Beauty of the Beast by Rachel L. Demeter
My rating: 5 of 5 stars
Summary from GoodReads
Experience the world's most enchanting and timeless love story—retold with a dark and realistic twist.
A BEAST LIVING IN THE SHADOW OF HIS PAST
Reclusive and severely scarred Prince Adam Delacroix has remained hidden inside a secluded, decrepit castle ever since he witnessed his family's brutal massacre. Cloaked in shadow, with only the lamentations of past ghosts for company, he has abandoned all hope, allowing the world to believe he died on that tragic eve twenty-five years ago.
A BEAUTY IN PURSUIT OF A BETTER FUTURE
Caught in a fierce snowstorm, beautiful and strong-willed Isabelle Rose seeks shelter at a castle—unaware that its beastly and disfigured master is much more than he appears to be. When he imprisons her gravely ill and blind father, she bravely offers herself in his place.
BEAUTY AND THE BEAST
Stripped of his emotional defenses, Adam's humanity reawakens as he encounters a kindred soul in Isabelle. Together they will wade through darkness and discover beauty and passion in the most unlikely of places. But when a monster from Isabelle's former life threatens their new love, Demrov's forgotten prince must emerge from his shadows and face the world once more…
Perfect for fans of
Beauty and the Beast
and
The Phantom of the Opera
,
Beauty of the Beast
brings a familiar and well-loved fairy tale to life with a rich setting in the kingdom of Demrov and a captivating, Gothic voice.
BUY ON
I received an e-ARC from the author in exchange for an honest review.
I was glad to have the chance of reviewing this book! Despite it being a historical fiction adult novel, there were many elements similar to the classic tale. But the best part of this plot was how slow burning the romance was.
Both protagonists Adam and Isabelle, face their inner demons and fears and in the end love conquers and they find their true place in the world.
The descriptions and the world-building were very realistic and the eerie feeling the book had set from the beginning slowly it evolved into the hidden beauty behind the first glance. Since March is the month dedicated to Beauty and the Beast this book couldn't have chosen a better day to be released!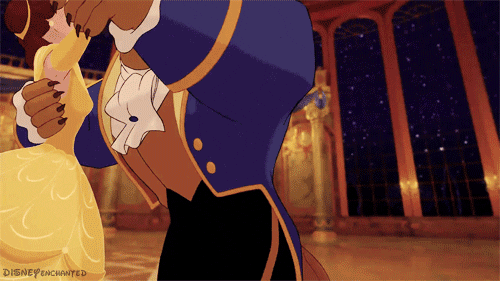 About the author:
I live in the beautiful hills of Anaheim, California with Teddy, my goofy lowland sheepdog, and my high school sweetheart of fourteen wonderful years. I enjoy writing poignant romances that challenge the reader's emotions and explore the redeeming power of love. My stories are darker than most traditional romance novels and contain a distinct Gothic flavor.
Imagining dynamic worlds and characters has been my passion for longer than I can remember. Before learning how to read or write, I would dictate stories while my mom would jot them down for me. I hold a special affinity for the tortured hero and unconventional romances. Whether crafting the protagonist or antagonist, I ensure every character is given a soul.
I endeavor to defy conventions by blending elements of romance, suspense, and horror. Some themes my stories never stray too far from: forbidden romance, soul mates, the power of love to redeem, mend all wounds, and triumph over darkness.
My dream is to move readers and leave an emotional impact through my words. ♥
Don't be a stranger! I cherish my readers, and I absolutely love to connect and interact:
Official Site
|
Facebook Page
|
Twitter
|
Instagram
|
Pinterest
|
Google+
|
Amazon Author Page