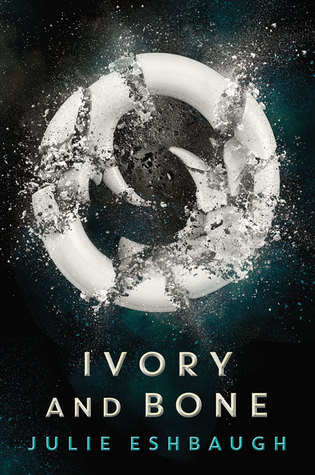 Ivory and Bone by Julie Eshbaugh
My rating: 4 of 5 stars
Summary from GoodReads
A prehistoric fantasy—with allusions to Pride and Prejudice.
Hunting, gathering, and keeping his family safe—that's the life seventeen-year-old Kol knows. Then bold, enigmatic Mya arrives from the south with her family, and Kol is captivated. He wants her to like and trust him, but any hopes of impressing her are ruined when he makes a careless—and nearly grave—mistake. However, there's something more to Mya's cool disdain…a history wrought with loss that comes to light when another clan arrives. With them is Lo, an enemy from Mya's past who Mya swears has ulterior motives.
As Kol gets to know Lo, tensions between Mya and Lo escalate until violence erupts. Faced with shattering losses, Kol is forced to question every person he's trusted. One thing is for sure: this was a war that Mya or Lo—Kol doesn't know which—had been planning all along.
BUY ON
Torn between writing my review for this book or "This Savage song" by V. Schwab, I decided to give into my turmoil and the disappointment I felt when I read the book.realized why so many bloggers found it lacking or not for their taste.
Taking a deep breath. Here I go.
"Ivory and Bone" takes place in the prehistoric times. If you are not familiar with Pre-History or Paleo-Archaeology, think of the book as Disney's "Brother Bear", but for YA.
Kol and his family, also his clan, live in a well-forested area which is close to the sea and rivers. It's a hunter's life, meaning that they have to hunt for caribou, mammoths, occasional greens and honey. When another family from another clan joins Kol's family in a hunt and he meets Mya, then Kol will have to battle his growing feelings for her as also the secrets and rumors that haunt Mya's clan history.
First of all, let's praise how well imagined Julie's worldbuilding is: it's hard to create a prehistoric setting, take care to also describe the pre-historic tools and tents AND add in the relationships with the characters. The first ones need deep research. We had in uni a special course about tools and hunting gear in the pre-historic times and I assure you, the author did her best.
Secondly, let's talk about the relationships. In some reviews, I read that the romance was like insta-love or forced. Which is not true. Imagine living in a world where your cat is the size of Diego from "Ice Age" and wants to eat you for dinner, and also the human species is AT THE BOTTOM OF THE FOOD CHAIN! You'll have to rethink about a boyfriend/girlfriend.
Kol's mother acts in many occasions in the book as a matchmaker, because the clan NEEDS to have more people in order to survive. It's instinct. There's no internet or a cinema or a freaking bookstore to go for a date!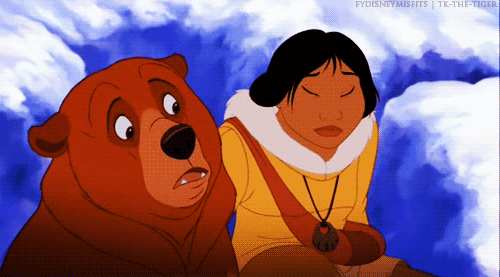 Hunting for honey though acted as a good idea. Mya was an annoying character and made Kol second-thinking of his feelings but it was worth in the end.
Lastly, the POV: Kol's POV is the one called "the second POV", meaning that whatever he says it is directed to Mya, like he is telling her a story. I really couldn't understand why some fellow bloggers gave 2 stars because of the POV.
There is another book I know that it has the same POV as Ivory and Bone and that is
"Stolen: A Letter to My Captor"
by Lucy Christopher. It's the story of a girl who is abducted and her captor expects her to fall in love with him. The book is amazing and also written in the form of letters in the second POV.
True, the narrator of the second POV is directing his story to a person he wants and not the readers but that does not diminish how good the book is.
The ending was good and I was surprised to see that this is a trilogy. I'll be looking forward to reading the next books and hope that the author will give more adventures of Kol and Mya. ;)
About the author:
Julie Eshbaugh is the author of Ivory and Bone (HarperCollins, 2016). She used to have trouble staying in one spot, having lived in places as varied as Utah, France, and New York City. Julie eventually returned home to the Philadelphia area, where she now lives with her husband, son, cat and dog. Her favorite moments are when the unexpected happens and she cheers loudest when the pitcher gets a hit.
Twitter