Welcome to the Feature & Follow
---
Gain new followers and make new friends with the Book Blogger Feature & Follow! If this is your first time here, welcome! You are about to make some new friends and gain new followers -- but you have to know -- the point of this hop is to follow other bloggers also. I follow you, you follow me.
The Feature & Follow is hosted by TWO hosts,
Parajunkee of Parajunkee's View
and
Alison of Alison Can Read
. Each host will have their own Feature Blog and this way it'll allow me and them to show off more new blogs!
How does this work? First you leave your name here on this post, (using the linky tools -- keep scrolling!) then you create a post on your own blog that links back to this post (easiest way is to just grab the code at the host blogs and put it in your post) and then you visit as many blogs as you can and tell them "hi" in their comments (on the post that has the #FF image). You follow them, they follow you. Win. Win. Just make sure to follow back if someone follows you!
Qu
estion of the Week:
Undiscovered talent - tell us about a book you loved but no one else seems to have heard of. It can be new or old, any genre. Let's spread the love. - Suggested by Becky's Barmy Book Blog
My answer:
I find it hard to believe that there are bloggers who don't know about other unusual but very interesting books!
BUT! Don't worry! I have some great choices which can satisfy even the most demanding readers! The Publisher was kind enough to provide me with copies both ARCs and paperbacks, so you can tell how much love and art is done for these books, despite coming from indie authors! ;)
Here you go! (all links go to GoodReads)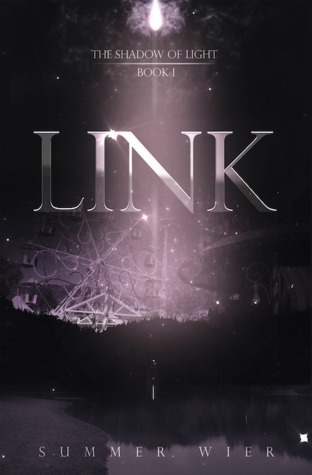 For seventeen-year-old Kira, there's no better way to celebrate a birthday than being surrounded by friends and huddled beside a campfire deep in the woods. And with a birthday in the peak of summer, that includes late night swims under the stars.

Or at least, it used to.

Kira's relaxing contemplation of the universe is interrupted when a piece of it falls, colliding with her and starting a chain of events that could unexpectedly lead to the one thing in her life that's missing—her father.

Tossed into a pieced-together world of carnivals and gypsies, an old-fashioned farmhouse, and the alluring presence of a boy from another planet, Kira discovers she's been transported to the center of a black hole, and there's more to the story than science can explain. She's now linked by starlight to the world inside the darkness. And her star is dying.

If she doesn't return home before the star's light disappears and her link breaks, she'll be trapped forever. But she's not the only one ensnared, and with time running out, she'll have to find a way to save a part of her past and a part of her future, or risk losing everything she loves.

Dreamy, fluid, and beautiful, Link pairs the mystery of science fiction with the minor-key melody of a dark fantasy, creating a tale that is as human as it is out of this world.

by
Drew Hayes
Some people are born boring. Some live boring. Some even die boring. Fred managed to do all three, and when he woke up as a vampire, he did so as a boring one. Timid, socially awkward, and plagued by self-esteem issues, Fred has never been the adventurous sort.

One fateful night – different from the night he died, which was more inconvenient than fateful – Fred reconnects with an old friend at his high school reunion. This rekindled relationship sets off a chain of events thrusting him right into the chaos that is the parahuman world, a world with chipper zombies, truck driver wereponies, maniacal necromancers, ancient dragons, and now one undead accountant trying his best to "survive." Because even after it's over, life can still be a downright bloody mess.


Twenty-year-old Eloise has learned all she can from the School, where characters live until joining their novels. No one knows genre and plot structure better than her, but despite her knowledge, she's yet to be assigned to her own story. All her friends are off starting their lives with their authors—and if Eloise doesn't get assigned soon, she'll fade away, forgotten by all.

When she is offered a job at the Recording Office, instead, she takes the chance to write her own future. Suddenly living among the post-storied, Eloise meets Barnaby Fitzwilliam, a former romance novel hero who hasn't lost any of his in-story charm. But just as their relationship begins to get serious, Eloise is sucked into a novel she was never meant to be part of, turning everything they thought they knew about their world upside down.

Now, caught where the only rules are made by authors and truly anything is possible, Eloise must find her way back home—or her life might end before she ever gets the chance to live it.

Set in an intriguing, unique world, OFF BOOK explores the story beneath the stories we all know and love, taking readers and characters alike on an adventure just waiting to be written.

Now for the Follow Fun!
FOLLOW ME ON GFC ON YOUR LEFT!!

HAPPY FRIDAY!