Simon vs. the Homo Sapiens Agenda by Becky Albertalli
My rating: 5 of 5 stars
Summary from GoodReads
Sixteen-year-old and not-so-openly gay Simon Spier prefers to save his drama for the school musical. But when an email falls into the wrong hands, his secret is at risk of being thrust into the spotlight. Now Simon is actually being blackmailed: if he doesn't play wingman for class clown Martin, his sexual identity will become everyone's business. Worse, the privacy of Blue, the pen name of the boy he's been emailing, will be compromised.
With some messy dynamics emerging in his once tight-knit group of friends, and his email correspondence with Blue growing more flirtatious every day, Simon's junior year has suddenly gotten all kinds of complicated. Now, change-averse Simon has to find a way to step out of his comfort zone before he's pushed out—without alienating his friends, compromising himself, or fumbling a shot at happiness with the most confusing, adorable guy he's never met.
BUY ON
After "The Upside of Unrequited" was published I decided to give a chance to both of Becky Albertali's books! I have read glorious reviews, plus Simon's book is also going to become a movie!
"Simon vs the Homo Sapiens Agenda" deals with the life of Simon, a 16 years old boy who is gay but not so openly, since he fears that his sexuality will create problems with his friends and family. He corresponds via email with Blue, which is a pseudonym and mayybee one of Simon's classmates.
When he is discovered by Martin and he sublty blackmails him, Simon will have to deal not only with him, but also with his friends and all the daily adventures they have together.
This was a really nice book; not only because it's LGTB+ themed, but because it features supportive characters, funny moments and a really nice and good family enviroment.
Plus, Becky's writing is easy-going and really quirky, so I never had a moment when I wasn't smiling. I adored the cuteness and I found really quickly who Blue really was! (yay Sherlock-mini me!).
Now I can only hope that the book will be adapted right into the movie and not miss some amazing and touching scenes!
The Upside of Unrequited by Becky Albertalli
My rating: 5 of 5 stars
Summary from GoodReads
"I don't entirely understand how anyone gets a boyfriend. Or a girlfriend. It just seems like the most impossible odds. You have to have a crush on the exact right person at the exact right moment. And they have to like you back."
What does a sixteen-year-old girl have to do to kiss a boy? Molly Peskin-Suso wishes she knew. She's crushed on twenty-six guys…but has kissed exactly none. Her twin sister Cassie's advice to "just go for it" and "take a risk" isn't that helpful. It's easy for her to say: she's had flings with lots of girls. She's fearless and effortlessly svelte, while Molly is introverted and what their grandma calls zaftig.
Then Cassie meets Mina, and for the first time ever, Cassie is falling in love. While Molly is happy for her twin, she can't help but feel lonelier than ever. But Cassie and Mina are determined to end Molly's string of unrequited crushes once and for all. They decide to set her up with Mina's friend Will, who is ridiculously good-looking, flirty, and seems to be into Molly. Perfect, right? But as Molly spends more time with Reid, her cute, nerdy co-worker, her feelings get all kinds of complicated. Now she has to decide whether to follow everyone's advice…or follow her own heart.
BUY ON
This is maybe far cuter than Simon's book. And with more representation. Molly's family is amazing. She has two moms, a twin sister and a sweet baby brother. The timeline of the book takes place when equal-marriage became legal in the US and through this course of the summer Molly struggles with he growing crushes and how her releationship with her sister Cassie changes after gets a girlfriend.
I relate with Molly a lot. I was shy in high school and never got the chance to confess to my crushes (though when I grew up and went uni, I realised that they were idiots.) Molly though is a sweet girl, shy with an artistic spirit. Her relationship with Reid was one of the most heartflet and sweetest I've read in a contemporary (along with Kassie West's books).
Because the characters feel so real with their struggles and emotions that you can't help but want to hug them! Really good story and lovely ending!
About the author: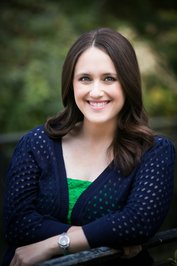 Visit the author's website:
https://www.beckyalbertalli.com/about/