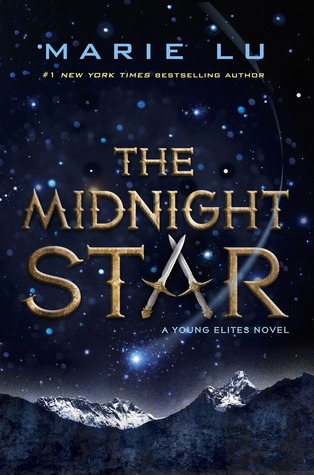 The Midnight Star by Marie Lu
My rating: 5 of 5 stars
Summary from GoodReads
There was once a time when darkness shrouded the world, and the darkness had a queen.
Adelina Amouteru is done suffering. She's turned her back on those who have betrayed her and achieved the ultimate revenge: victory. Her reign as the White Wolf has been a triumphant one, but with each conquest her cruelty only grows. The darkness within her has begun to spiral out of control, threatening to destroy all she's gained.
When a new danger appears, Adelina's forced to revisit old wounds, putting not only herself at risk, but every Elite. In order to preserve her empire, Adelina and her Roses must join the Daggers on a perilous quest—though this uneasy alliance may prove to be the real danger
BUY ON
The final installment of The Young Elites series was thrilling, amazing and heart-breaking. Adelina has finally settled in her power as the Queen and White Wolf, yet there are more omminous things in the horizon. When circumstances force her and Magiano to joing the rest of the Young Elites in a daring quest, friends and enemies will unite.
I loved Adelina's POV. She is maybe the only villain in YA who became one after the wrong choices from both her part and the people around her. The story through her eyes, with the occasional thrid POV, is haunting and so, so heartbreaking. I will adore Magiano's smile till the end of time!
The mythology inserted here and the gods who represent it was a nice touch. Though you have the impression of a world Renaissance-like, the mythology and religion tend to move towards a mix of ancient greek pantheon with angelic touches.
The final ending was heart-breaking. For a moment I had thought that I'll close the pages and cry to sleep, but the beauty and the peace with which this book ended was very, very satisfying! Marie Lu amazed me once more and I can't help but anticipate eagerly her next series! :)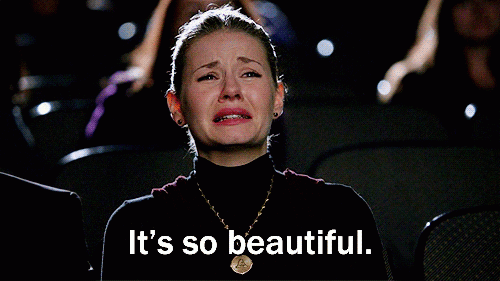 And don't miss the rest books of the series!
AMAZON
|
BOOK DEPOSITORY
AMAZON
|
BOOK DEPOSITORY
About the author:
I write young adult novels, and have a special love for dystopian books. Ironically, I was born in 1984. Before becoming a full-time writer, I was an Art Director at a video game company. Now I shuffle around at home and talk to myself a lot. :)
I graduated from the University of Southern California in '06 and currently live in LA, where I spend my time stuck on the freeways.
Website