Stalking Jack the Ripper by Kerri Maniscalco
My rating: 5 of 5 stars
Summary from Goodreads
Presented by James Patterson's new children's imprint, this deliciously creepy horror novel has a storyline inspired by the Ripper murders and an unexpected, blood-chilling conclusion...

Seventeen-year-old Audrey Rose Wadsworth was born a lord's daughter, with a life of wealth and privilege stretched out before her. But between the social teas and silk dress fittings, she leads a forbidden secret life.

Against her stern father's wishes and society's expectations, Audrey often slips away to her uncle's laboratory to study the gruesome practice of forensic medicine. When her work on a string of savagely killed corpses drags Audrey into the investigation of a serial murderer, her search for answers brings her close to her own sheltered world.

The story's shocking twists and turns, augmented with real, sinister period photos, will make this dazzling debut from author Kerri Maniscalco impossible to forget.
BUY ON
REVIEW
This was one of the most anticipating books of this fall! Well along with Empire of Storms and Crooked Kingdom, but as a debut it shone on its own.
The book takes place in 1888, where England thrives as an Empire and the Victorian fashion is at its highest.
But none matter for Aubrey Rose, who wants to become a forensic doctor. She defies her society's rules and her father, slipping into her Uncle's lessons dressed as a boy just so she can become what she really wants.
When murders start to plauge London and women are found in gruesome states, Aubrey Rose with the help of Thomas will try to solve the mystery!
Now, this is a pair I liked reading. Aubrey Rose could be the female equivalent of Watson, but more headstrong and sassy, while Thomas was the perfect combination of Sherlock and playful sarcasm. Many times their conversations had me smiling and the romance that developed between them was slow burning and sweet.
Another part which I enjoyed in the book were the descriptions of some scenes, which were accompanied with era pictures and sometimes morbid images. Well, if you want to become a doctor, even a forensic one, you need to learn to stomach almost everything.
The mystery was also very interesting. You have your suspicions and yet you never expect the villain to be the one you think. The ending was very satisfactory and knowing that there'll be two more books, I am eager to explore more of Aubrey Rose and Thomas! Now, the next location, MAY trigger some mysteries, but I'll leave that to your imagination. Quite recommended if you want to feed your Sherlock addiction! ;)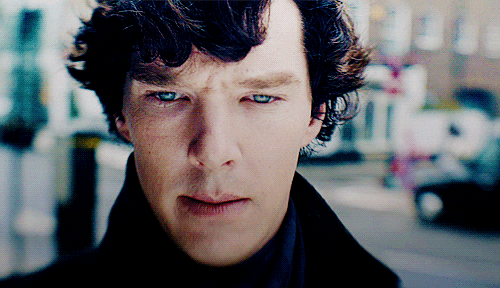 And here's some amazing fanart, presented by
@PhantomRin
. The art belongs to her and you can discover more on her Tumblr!
About the author: