Hello! And welcome to a very special post! After returning from holidays and arranging everything for the upcoming year, I also saw that on 2nd of January of 2014 I created my blog for the first time!
Back on 2014, I had just found out GoodReads and had also started reading two series. "Across the Universe" by Beth Revis and "Under the Never Sky" by Veronica Rossi.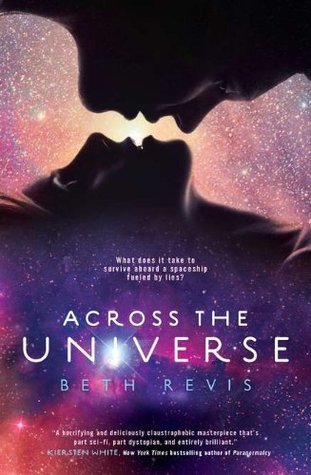 After that I slowly began writing, not truly knowing if anyone would read or even comment on my reviews.
Two years later, few lessons on blog coding and lots of reviews, I am very excited for the future! 2016 is the year of debuts and sequels and as many of you know I am quite fond of some authors!
So, here's some statics about these past two years (connect buttons to your left):
Bloglovin followers: 170
GFC floowers: 67
Twitter followers: 704
Instagram followers: 121
Pinterest followers: 54
GoodReads friends: 269
Google+ friends: 127
Also I've read 1139 books and I am hoping to read even more this year! Honorable mentions on my blogging adventure go to
Blessie
,
Tika
,
Sarah
,
Shannon,
Stacee
,
Keionda
and
Lekeisha
. Some of the best bloggers I know and also my Twitter buddies! YOU ARE AMAZING!
My virtual hugs go to
Emily Taylor
. She is a soon to be published
author
, a fellow writer on
Wattpad
and an amazing cover designer. Seriously, she can do anything! And I am sure her book will be amazing!
Reading can be an adventure. You ge to travel, fall in love with many characters (even if they are fictional) but mostly you get to learn more about yourself and those around you. We all have flaws and we learn to love them, even correct them if we can.
So be yourselves, love yourselves but most of all never lose the magic around you, even about the book ends (and you despreately need the sequel).